The Best Blackberry Bread Recipe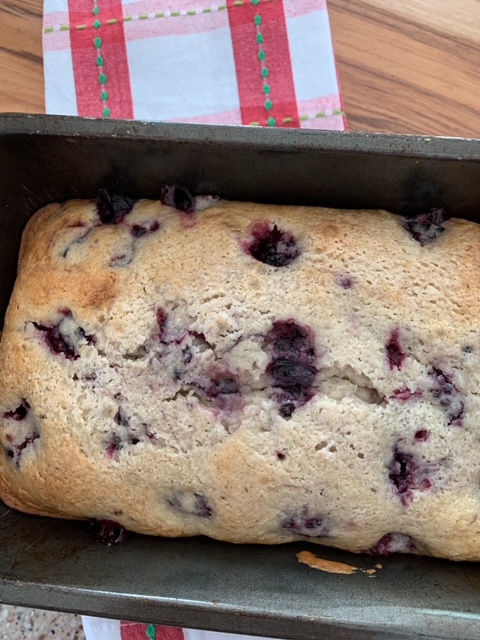 Nothing says summer to me like blackberries. As a little girl, my cousins and I enjoyed picking wild blackberries on our grand parents' farm every summer. We were supposed to be picking them for our mothers to make jelly or cobbler, but I think we ate more than we picked 🙂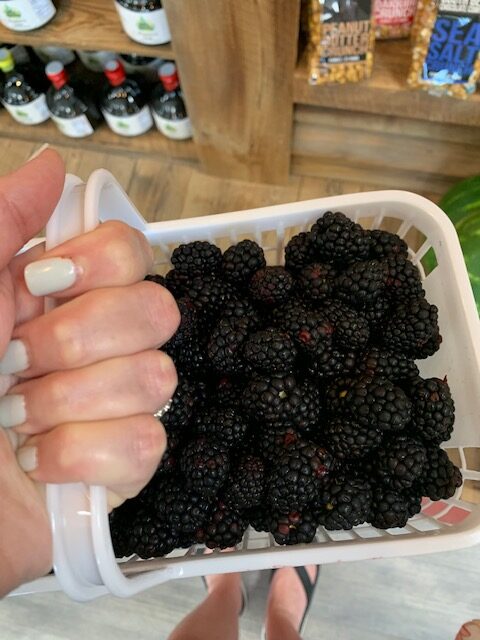 So when the blackberries start to ripen, I either pick them wild off our property or purchase some at a local market. My favorite thing to make with them is my Memama's Homemade Berry Cobbler. But this year, I decided to try making bread with them.
It's similar to the process I use to make my homemade banana bread.
Here's what you need to make The Best Blackberry Bread
1 1/2 cups unrefined all purpose flour
2 cups granulated sugar
2 teaspoons baking powder
1/2 teaspoon salt
1/2 cup vegetable oil
1/2 cup almond milk or milk
1 egg
1/2 teaspoon vanilla extract
2 cups fresh blackberries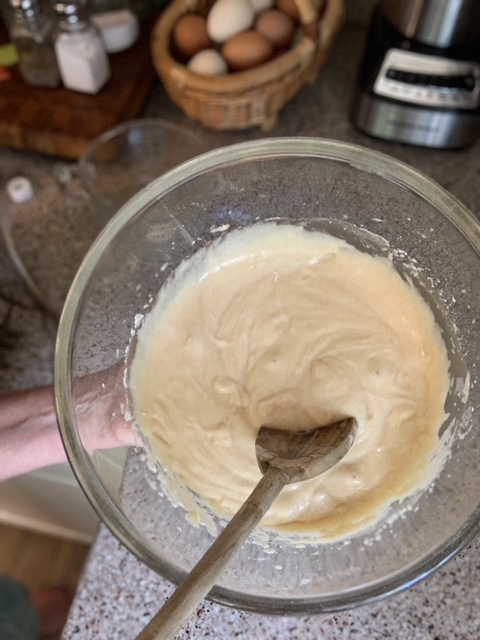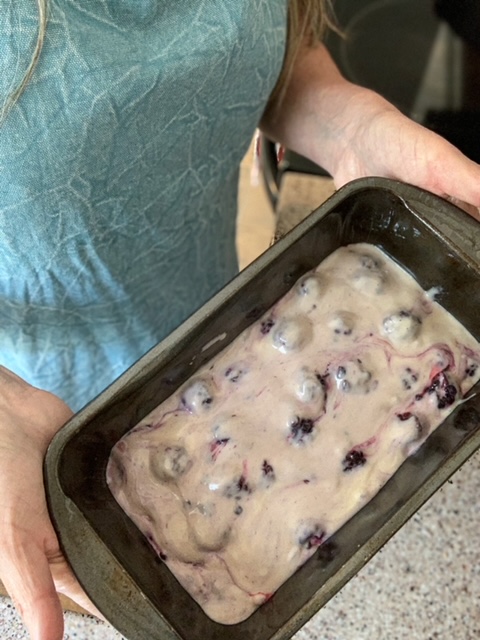 Instructions:
Preheat your oven to 350 degrees
Spray your loaf pan with a non-stick spray
In a large mixing bowl, combine all of the ingredients except the blackberries.
Mix ingredients until they are well combined.
Fold in the blackberries being careful not to overmix
Pour mixture into the loaf pan. Sprinkle a little sugar on top.
Bake in oven for 60 minutes or until a toothpick inserted comes out clean.
Allow bread to cool for 15 minutes and then transfer to cooling rack.
This blackberry bread is warm and delicious right out of the oven or even warmed up the next few days.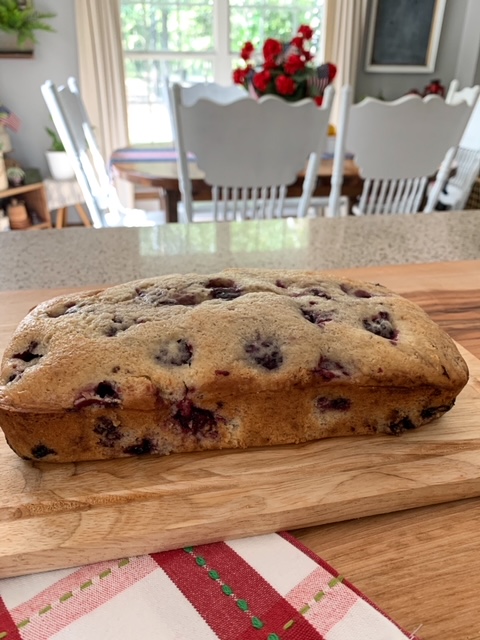 I can't wait to try this recipe using other fresh fruit like strawberries or peaches!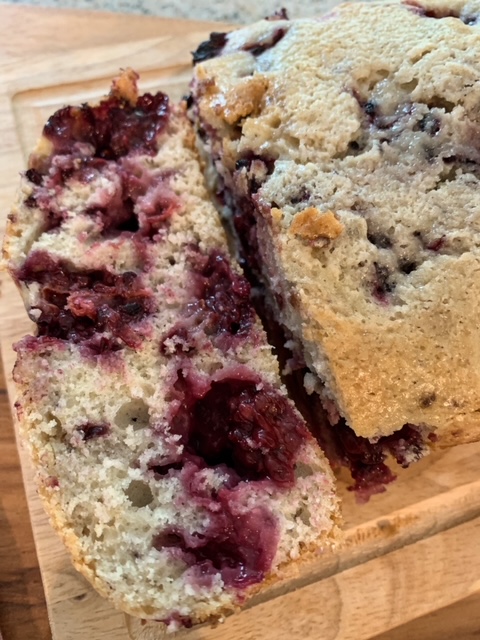 Sweet breads are great options for breakfast, brunch, or an afternoon snack.
They're easy to make and definitely satisfy a sweet tooth 🙂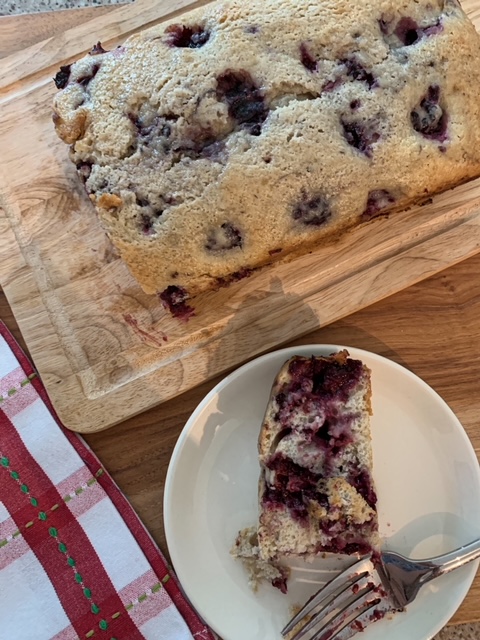 Pin Now, Save for Later!
Do you know what today is, friends? Today is our monthly "It's Good to Be Home Blog Hop". I hope you'll go over and see what my friends are sharing on their blogs today. They inspire me so much, and I know they will inspire you as well, so go check them out.