Pillsbury Christmas Cookie Hack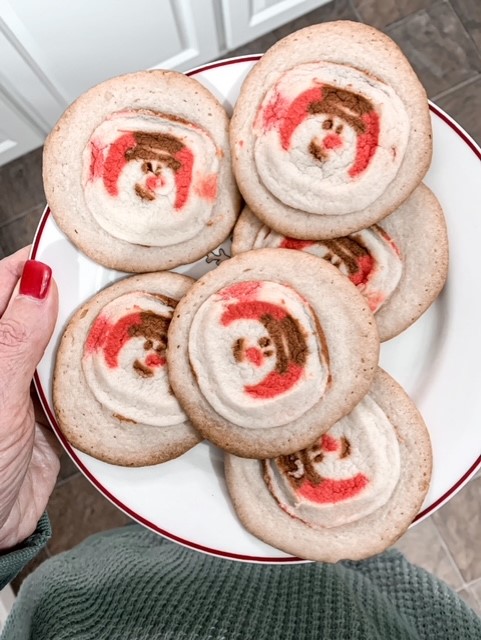 Have you seen the Pillsbury Christmas Cookie Hack that's taken social media by storm?
It's such a clever idea to get a cookie twice the size with twice as much flavor!
Here's what you do:
Choose two different types of Pillsbury refrigerated cookie dough. Ideally, the bottom cookie should be a sugar cookie, chocolate chip, M & M, or peppermint.
The top cookie needs to be one of the actual Christmas cookie designs, like a snowman, Santa, reindeer, or the green Christmas tree we typically see each year.
Set your oven to the temperature on the package. If you choose two cookies that have slightly different recommended temperatures, choose the lower one. You can always cook them a little longer, but you don't want to burn them.
Using your hand, flatten out the bottom cookies. Then place the cookie with the design on top. Place baking sheet in oven and cook as directed.
It's that easy and so delicious with a bigger cookie and twice the yummy flavor!
Pin Now! Save for Later!