M&M Cookies – Holiday Cookie Exchange Recipe Swap
It's that time of year, y'all. Time for family gatherings, holiday parties, and all the traditional Christmas foods and sweet treats.
A favorite activity for many families at Christmas is making Christmas cookies. They're the perfect dessert for holiday events or just to have on hand for watching Christmas movies. And let's not forget about Santa! He's depending on the cookies and milk we leave him to give him the energy to get his job done.
A few of my friends and I have gotten together to do a holiday cookie exchange recipe swap, and we're sharing all of our recipes here with you.
Let's start with a recipe for M&M/Chocolate Chip Cookies
This delicious cookie recipe was given to me by a friend years ago. It's super easy and very kid-friendly. Here's the ingredients you will need:
1/2 cup brown sugar
1/4 cup white sugar
1/2 cup shortening
1 egg
3/4 teaspoon vanilla
Cream these ingredients together and then add:
1 cup + 2 tablespoons flour
1/2 teaspoon soda
1/2 teaspoon salt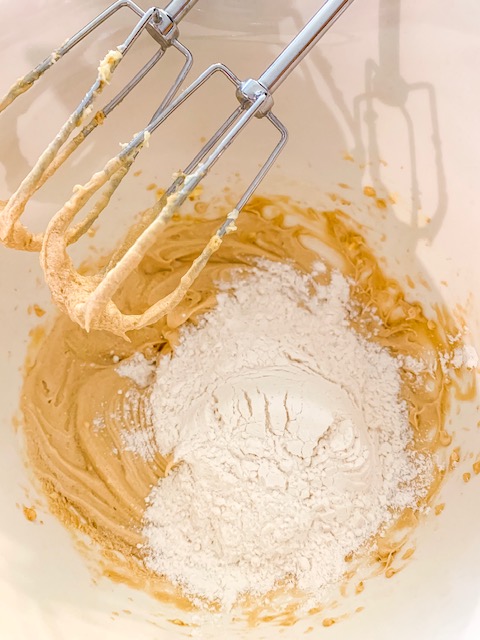 Stir in 3/4 cup of M&Ms or chocolate chips.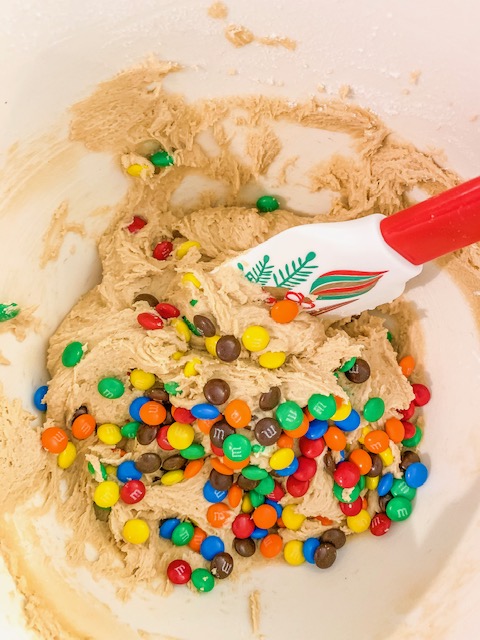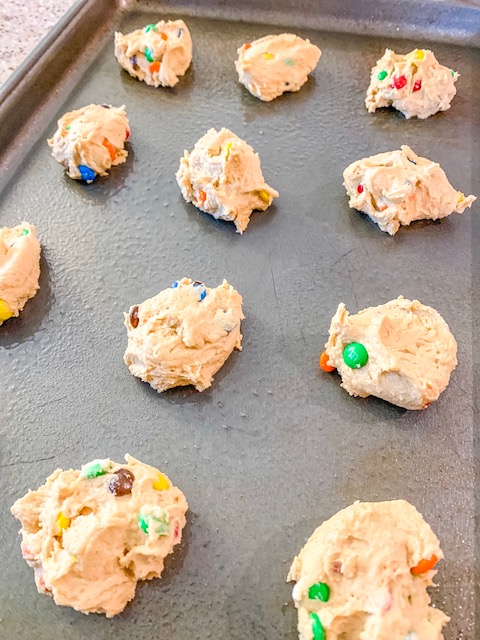 Bake for 10-12 minutes at 375 degrees until edges are golden brown. This recipe makes 18 medium size cookies.
Enjoy warm with a cold glass of milk…..but don't forget to save a few for Santa!
Also, please check out all of the delicious recipes from my sweet friends in this holiday cookie exchange recipe swap. I'm linking them below for your convenience.
Holiday Cookie Exchange Recipe Swap
Reindeer Cookies – The Frugal Homemaker
Mocha Slice Cookies- Southern Bella Home
M&M Cookies – At Home In The Wildwood
Peppermint Twist Cookies- Jenron Designs
Iced Sugar Cookies- ForgottenWay Farms
Best Ever Chocolate Chip Cookie- The Front Porch Farmhouse