Four ways to add Fall to your front porch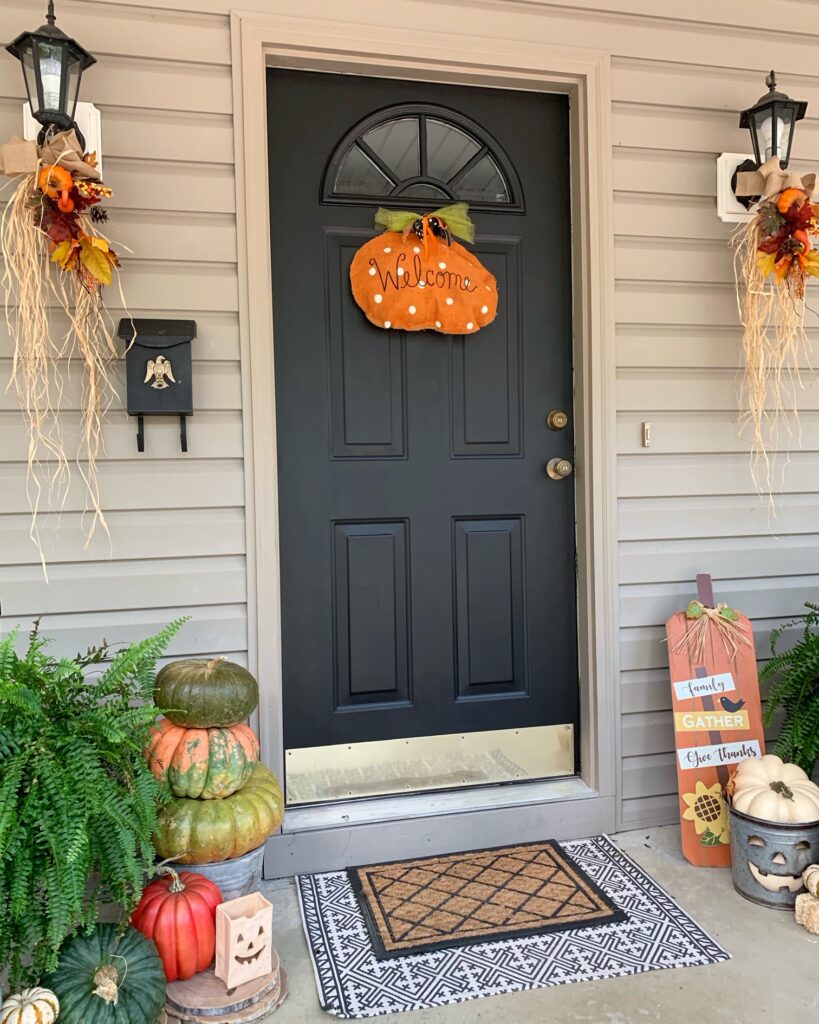 Nothing will add a touch of fall to your front porch like a fresh coat of paint on your front door. I recently chose to update my front door with Fusion Mineral Paint. I chose Coal Black for a classic look, but isn't it perfect for fall as well?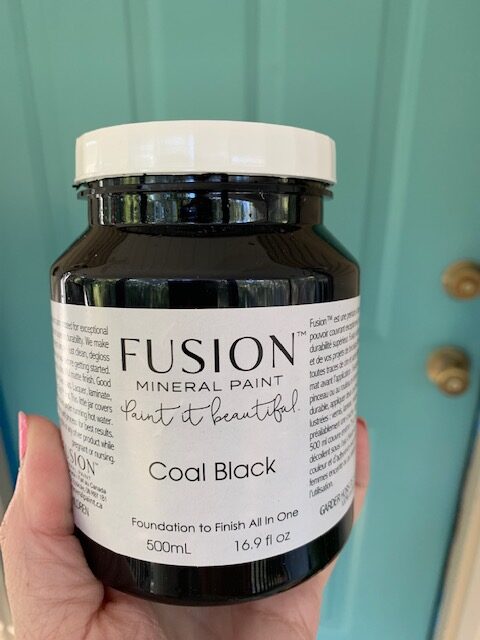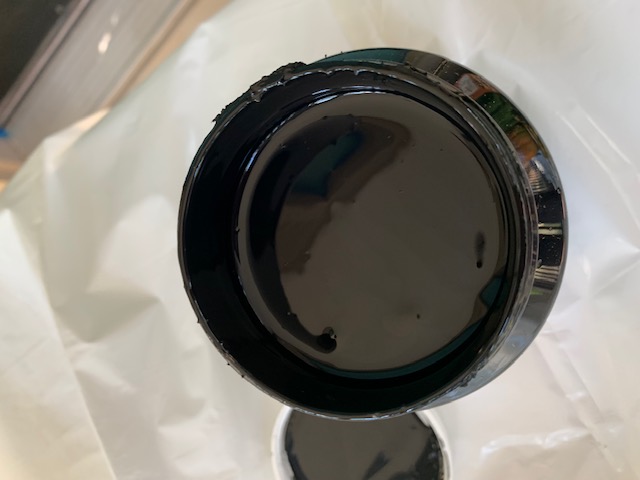 This was my first time using Fusion Mineral Paint, but it certainly won't be my last. The paint goes on so smooth and provides great coverage.
Here are four other simple ways to bring fall to your front porch: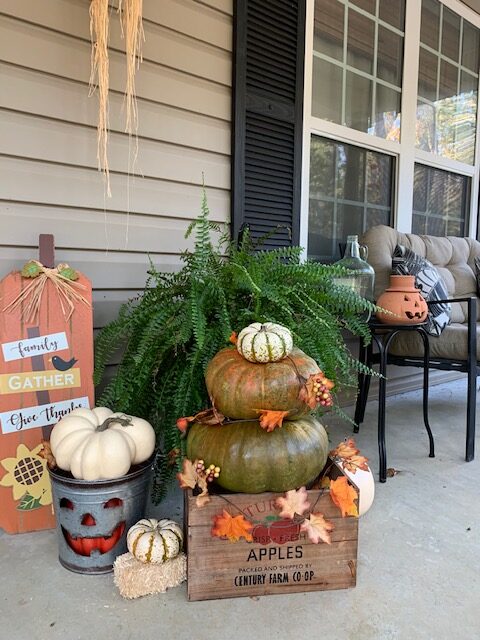 Pumpkins, real and faux, are always a good idea. This year I splurged and spent more than I typically would on these fall beauties, but I also have a large stash of faux pumpkins I've saved over the years. I have lots of colors and sizes to reuse every year.
Live plants are a great source of fall inspiration for a porch. At the time of this picture, it was so hot here in South Georgia that I was afraid to try mums. But my ferns from this summer worked nicely to fill in and soften the space. I also plan to pick up a few mums now that we are getting cooler temperatures.
Galvanized and wood pieces are perfect for rustic, fall decor in an outdoor space. I found this adorable galvanized bucket at my local Walmart recently. The wood box is from Tractor Supply. They were the perfect addition to my fall decor.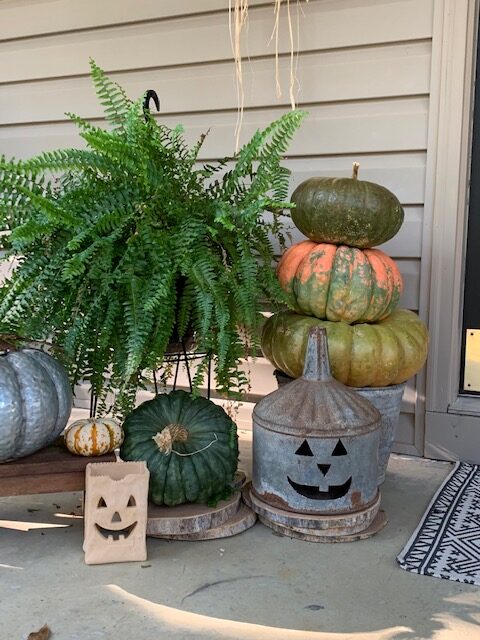 I also wanted to point out a few treasures I've found over the last few years. A small wood stool elevates a galvanized pumpkin I found at a thrift store. The ceramic jack-o-lantern that looks like a paper sack was also a thrifted find. And look at the galvanized funnel. When I found it at my husband's grandmother's place recently, my first thought was how cute it would be as a jack-o-lantern. In just a few minutes, my husband had the face cut out and it's perfect for my fall front porch.
I hope you've enjoyed my four ways to add fall to your front porch. I'd love to hear your ideas as well. Drop a comment below to share.