How to Make Bunny Bark for Easter
Bunny Bark is a fun and easy sweet treat to make for Easter. But it's also perfect to celebrate the season of spring or even a bunny themed birthday party. How fun is that, right?!
How to make Bunny Bark
Bunny Bark is so easy to make! All you need is two ingredients and a silicone mold of your choice.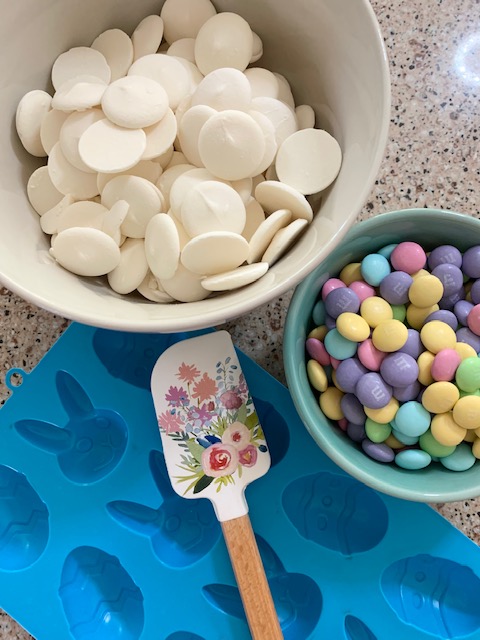 This post contains affiliate links. If you click on these links and purchase something, I make a commission at no additional cost to you. This helps to support my blog so thank you so much!
Ingredients for Bunny Bark
Silicone mold in Easter shapes (I can't remember where I purchased mine, but this one is similar).
Bright White chocolate candy melts (I used 12 oz. Sweet Tooth Fairy brand from Michael's).
Pastel colored M&Ms (a 10 oz. bag was more than enough candy for the amount I made).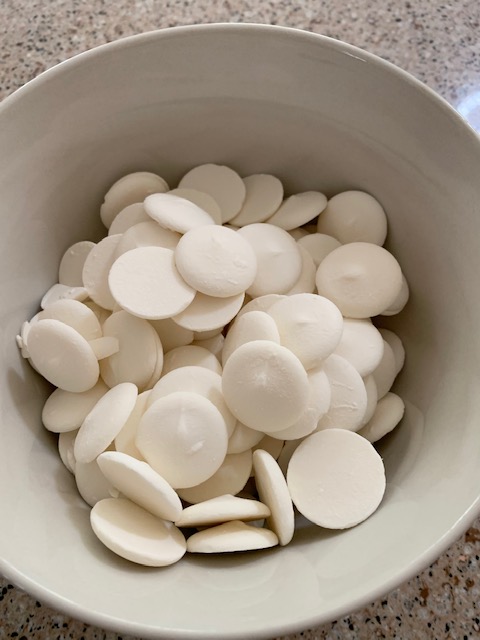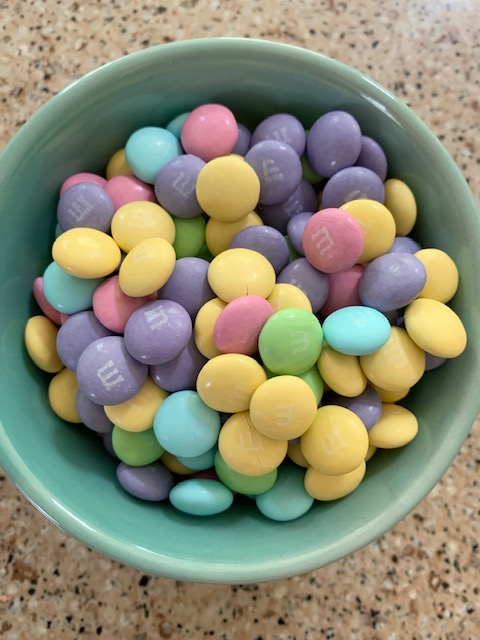 How to Make Bunny Bark for Easter
Put several M&Ms in the bottom of each individual mold. My molds were small bunny and egg shapes. Each held approximately 5 M&Ms. As luck would have it, there were exactly 5 different colors of M&Ms.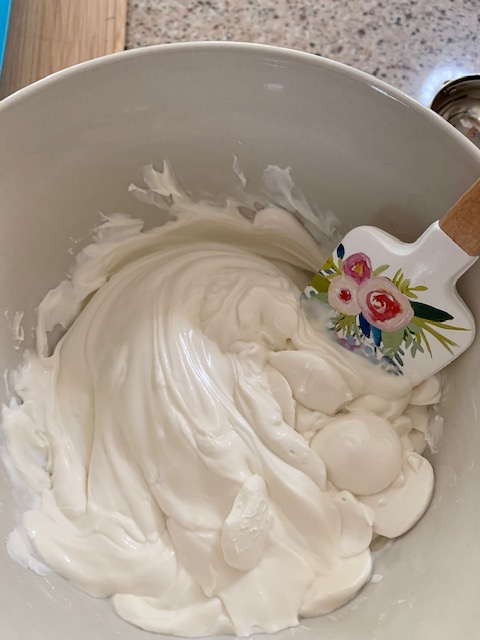 Melt your chocolate in the microwave in a microwave safe bowl at 1 minute intervals. I love using the candy melts because they melt quickly in just a matter of minutes.
Spoon the chocolate into each mold, being careful to cover the M&Ms up completely. You might want to use a piping bag if you are a neat freak, but a spoon works fine too. I used my finger to smooth out the chocolate and make sure it went down into each separate mold with no empty spaces. Then I cleaned off the extra chocolate around the edges. After that, just pop the mold into the freezer on a baking sheet for a couple of hours to set up. That's it! they come out of the silicone mold so easily and make the cutest Easter or spring time treats 🙂
Don't forget that you can make this type of candy for any holiday or season. Just choose a different style silicone mold and change the color or type of candy for your theme. So easy and delicious!
Bunny Bark
Ingredients
1

Silicone mold in Easter shape

12

ounce

Bright White chocolate candy melts

10

ounce

Pastel colored M&Ms
Instructions
Put several M&Ms in the bottom of each individual mold. My molds were small bunny and egg shapes. Each held approximately 5 M&Ms. As luck would have it, there were exactly 5 different colors of M&Ms.

Melt your chocolate in the microwave in a microwave safe bowl at 1 minute intervals. I love using the candy melts because they melt quickly in just a matter of minutes.

Spoon the chocolate into each mold, being careful to cover the M&Ms up completely. You might want to use a piping bag if you are a neat freak, but a spoon works fine too. I used my finger to smooth out the chocolate and make sure it went down into each separate mold with no empty spaces. Then I cleaned off the extra chocolate around the edges.

After that, just pop the mold into the freezer on a baking sheet for a couple of hours to set up. That's it! They come out of the silicone mold so easily and make the cutest Easter or spring time treats 🙂