My Five Favorite Ways to Use Easter Peeps
Easter Peeps! You either love 'em or you hate 'em….lol!
They're not my favorite Easter candy to eat. BUT, I absolutely love to decorate with them for Easter!
I played around with some yellow bunny peeps and created a cute little centerpiece with them.
But y'all! There are seriously so many ways to use Peeps for holiday dishes and to decorate for Easter.
Here's my five favorite ways to use Easter peeps: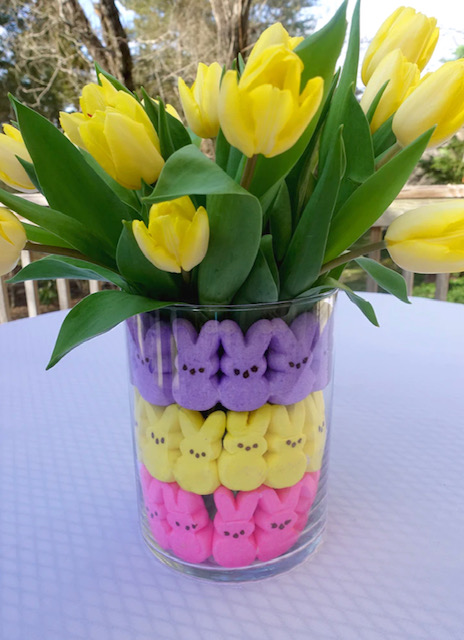 We all love a pretty flower arrangement for our Easter table. Look how pretty this one is by South Lumina Style! I love the combination of colors with the yellow tulips. Perfect Easter colors!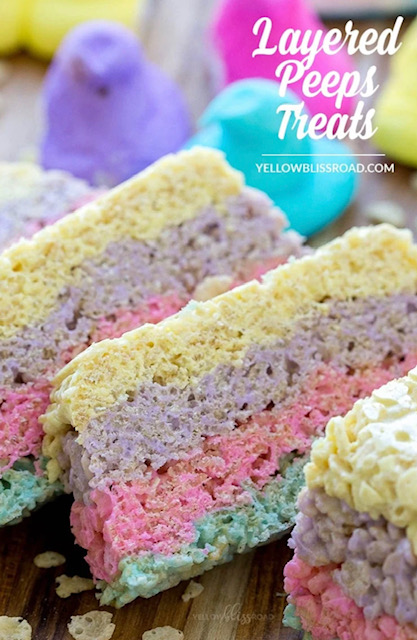 There are so many creative ways to cook with Easter peeps as well. These Layered Peeps Rice Krispie Treats from Yellow Bliss Road are so pretty and look so good. I'm putting them on my list to try next year.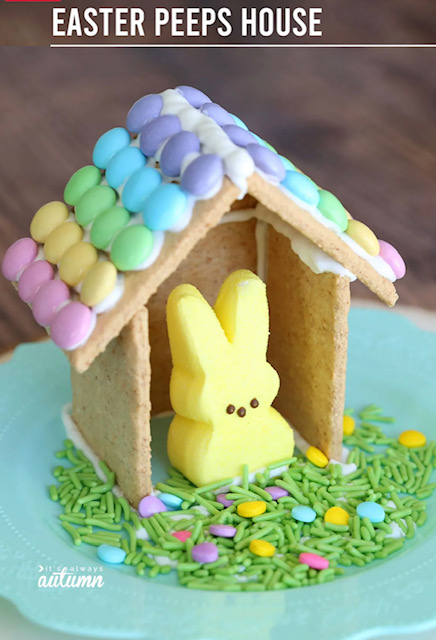 If you have littles at home or you're hosting Easter for your family this year, this is a fun idea for the kids using peeps. Easter Peeps Houses are adorable!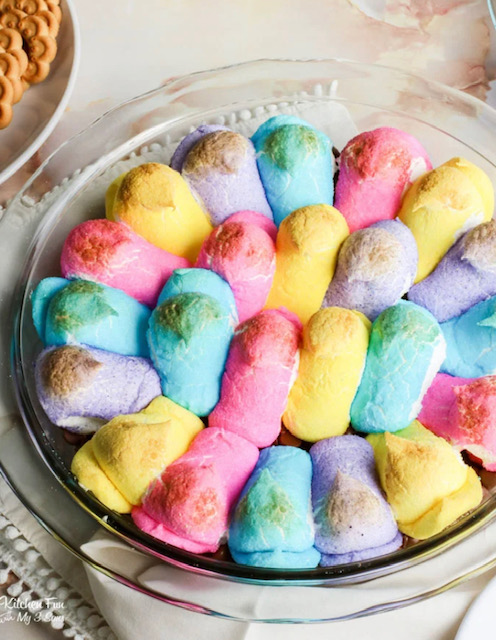 Today on my Instagram, I shared an Easter Peeps S'mores Dip made with mini Dutch ovens. Here's a larger version of a Peeps S'mores Dip to feed a crowd. No need to have a fire pit to enjoy s'mores.
How cute are these Edible Easter Snow Globes?! So adorable 🙂 This is another fun project you can do with your little ones to celebrate the holiday. It would also be a good project for children's church and preschool kids.
I've saved lots of Easter inspiration over on my Pinterest. If you aren't following me over there, be sure to and go check out my board for Holiday and Seasonal Decoration and Food. There's tons of inspiration over there for Easter and all of the holidays.
I hope each of you have a blessed Easter Sunday and holiday weekend. I'm looking forward to worshipping at church and spending time with my family. Somewhere in there, I've got to figure out how to get Miss Ellie to sit still for an Easter picture in her new dress…lol!