Patriotic Decorating Ideas
Nothing says summer to me like decorating with red, white and blue. Here are some simple ideas for styling your home inside and out with patriotic decor.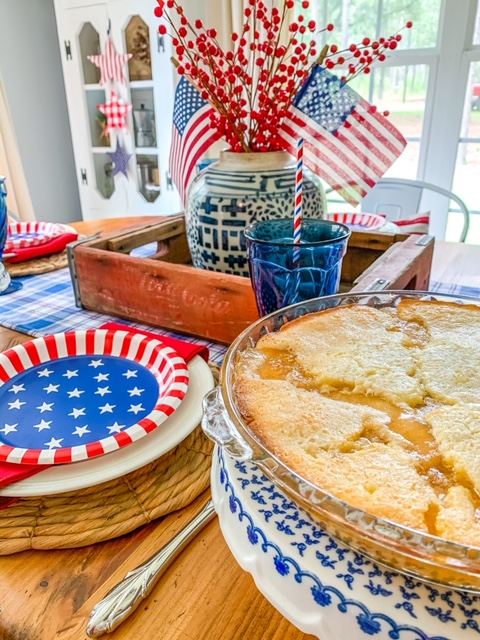 For one of my centerpieces last year, I used a vintage Coca-Cola crate, a blue and white ginger jar, faux red berries, and little American flags. Placed on top of a blue and white plaid runner, it's the perfect centerpiece for a patriotic table setting.
On a side note, if you love homemade berry cobbler, here's the recipe for my Memama's Berry Cobbler in the photo above. I love making it with blackberries, apples, and strawberries…yum 🙂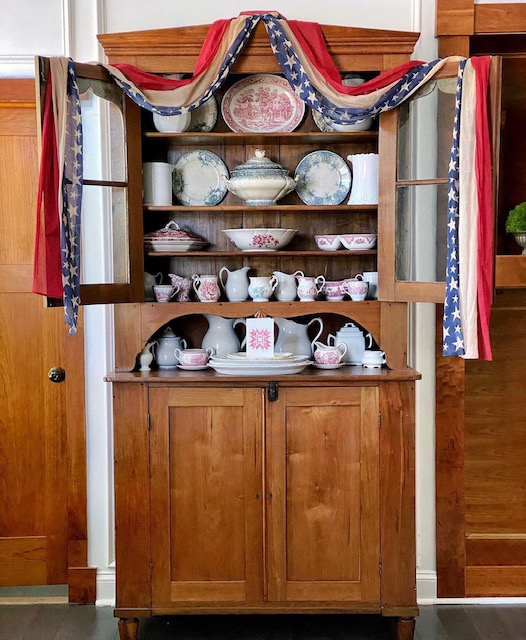 One of my favorite places to go for inspiration for all things red, white, and blue is my friend Katie Baker @baker_nest. She does patriotic decorating like nobody else! Be sure to check out her account for so much good inspiration. You'll thank me 😉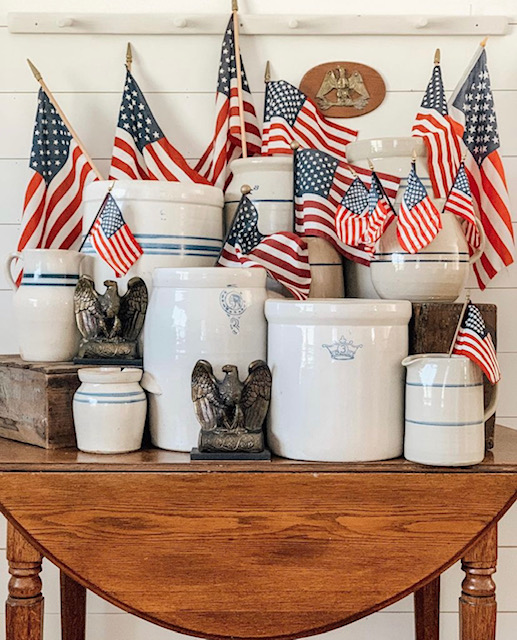 Emily over at My Weathered Home also knows how to style the prettiest patriotic vignettes. This arrangement of flags is absolutely stunning to me! Find Emily on Instagram @myweatheredhome.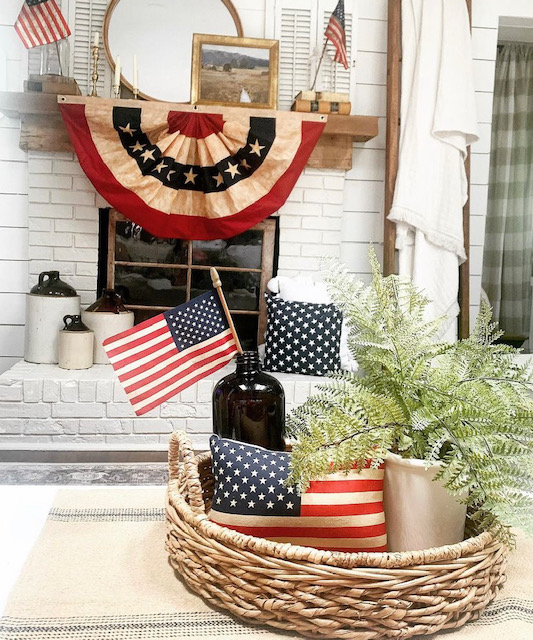 Donna @gramsfarmhouse shares how to style sprinkle flags into your everyday decor. I love how she styled the basket and the bunting on the mantel is such a great idea!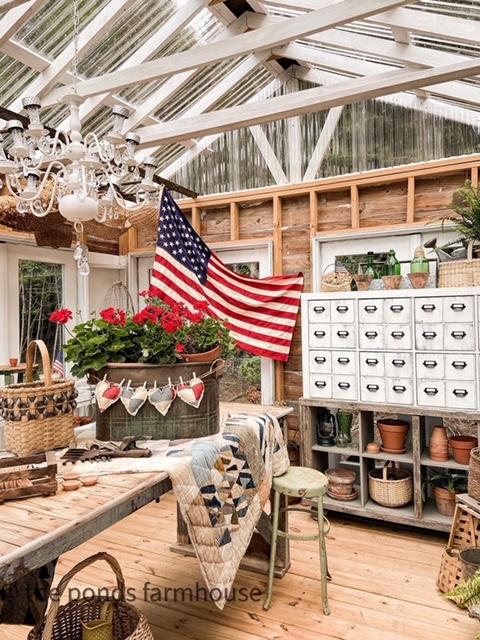 Rachel from The Ponds Farmhouse shares how to add touches of patriotic decorating in a place other than your home. Look at her beautiful greenhouse perfectly styled for the summer holidays. You can find Rachel on Instagram at @Rachel_thepondsfarmhouse.
Thank you so much for stopping by the blog today to see some simple ways to add patriotic elements to make your spaces feel extra special for all the summer holidays: Memorial Day, Flag Day, and Independence Day. I hope you and your family have a great Memorial Day holiday weekend!
Pin Now! Save for Later!