Do you ever wonder what in the world to do with all your left over Easter peeps?
I've got the perfect idea for how to use them all summer long!
Summer is the perfect time for late night camp fires and s'mores. Instead of traditional marshmallows, put those cute Easter peeps to use 🙂 The added sugar will make the s'mores taste even better!
Here's what you need for the Peeps S'mores Dip
Peeps
Semi-Sweet Chocolate Chips
Graham Crackers
Large cast iron skillet: I chose to make mine in mini Dutch ovens as individual dips
Non-stick cook spray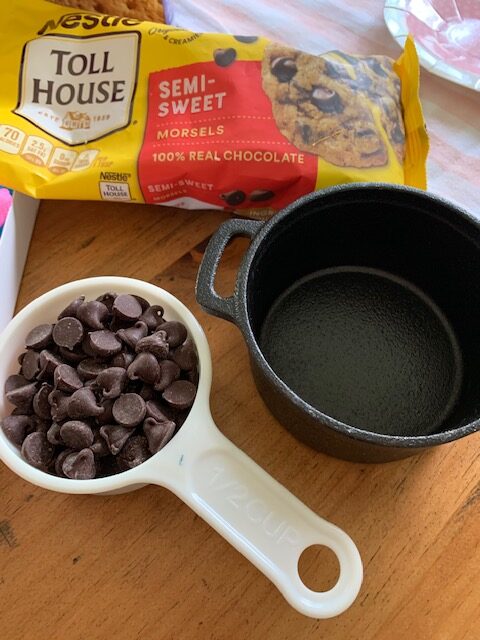 Spray the bottom of your dish with non-stick cook spray.
If you're using the mini Dutch ovens like I did, put 1/2 cup of chocolate chips in first.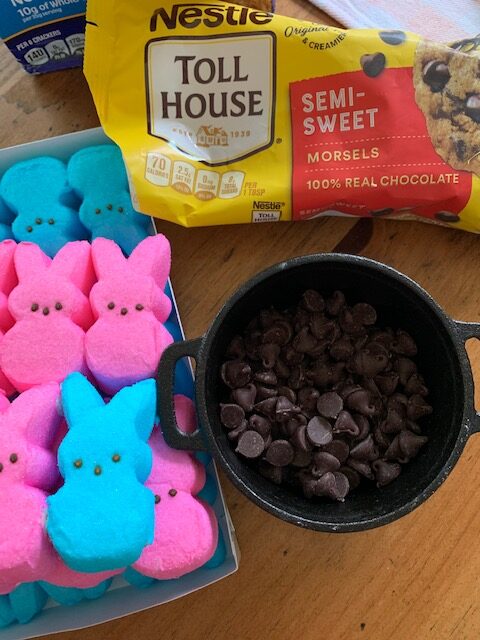 Then add a couple of peeps on top of that.
Isn't this just the cutest treat ever? 🙂
Pop it in a 450 degree oven for five minutes and enjoy!
Note: Make a large pan of them by using 2 cups of chocolate chips and as many peeps as you need to cover the top of the pan. Bake at 450 for 5 minutes.