We have a tradition around here of making candy for a few families around the Christmas holiday. This candy recipe, using Captain Crunch cereal, is super easy to make and super delicious as well.
I was given this recipe by a friend many years ago and it's my go-to recipe every year.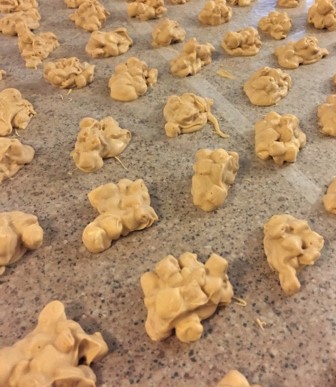 Here's what you need to make Cap'n Crunch Candy:
1 package almond bark (you can also use vanilla or white chocolate candy coating)
1 cup smooth peanut butter
1 cup dry roasted peanuts
1 cup tiny marshmallows
1 1/2 cups Cap'n Crunch cereal

Directions for candy:
Mix the peanuts, marshmallows, and cereal together in a large bowl and set aside.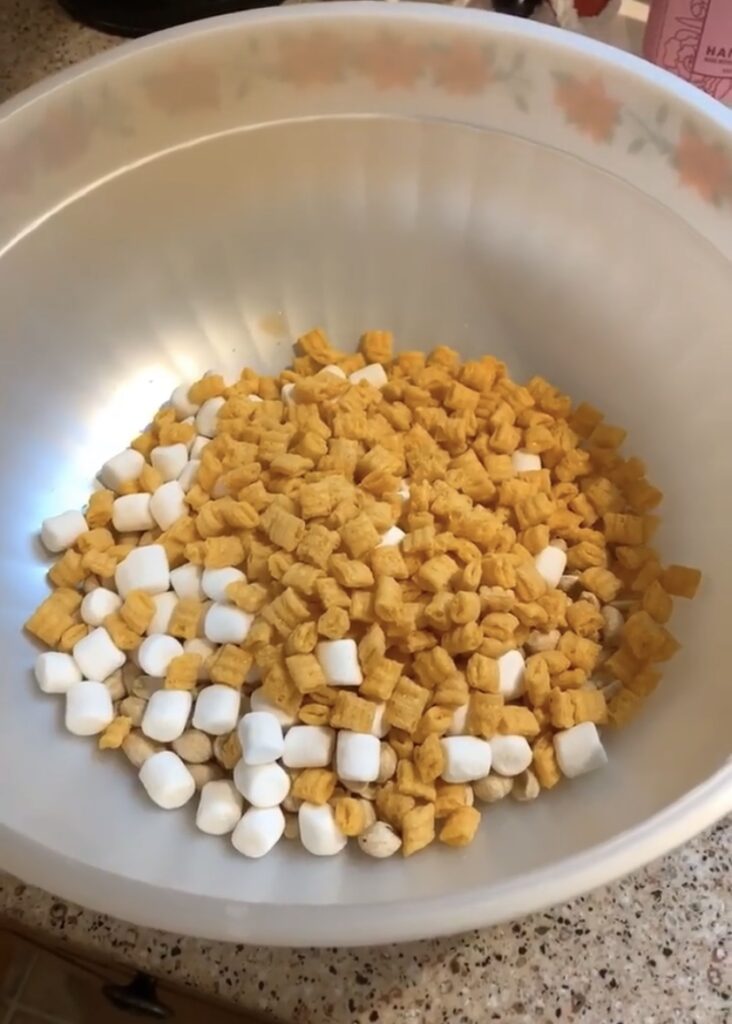 Melt the almond bark and peanut butter together. (I put mine in the microwave and heat for 3 1/2 minutes, stirring half way through). You can also do this in a crock pot or on the stove if you prefer. Be sure to cut up the almond bark into pieces so it melts faster.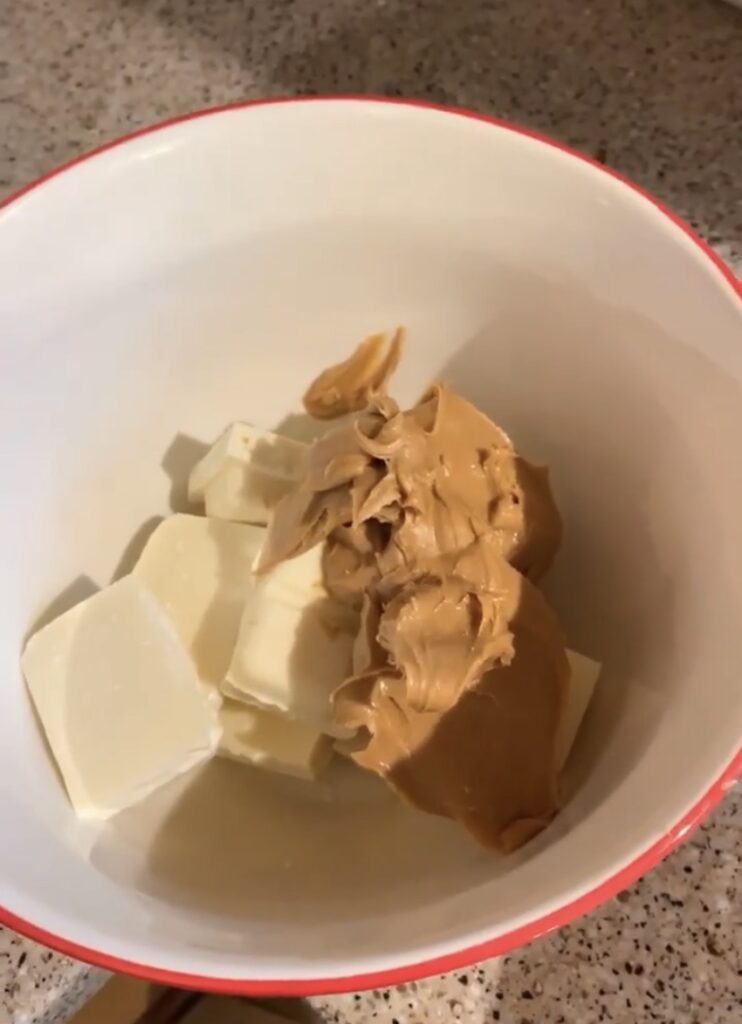 When melted, pour the mixture into the dry ingredients and stir well.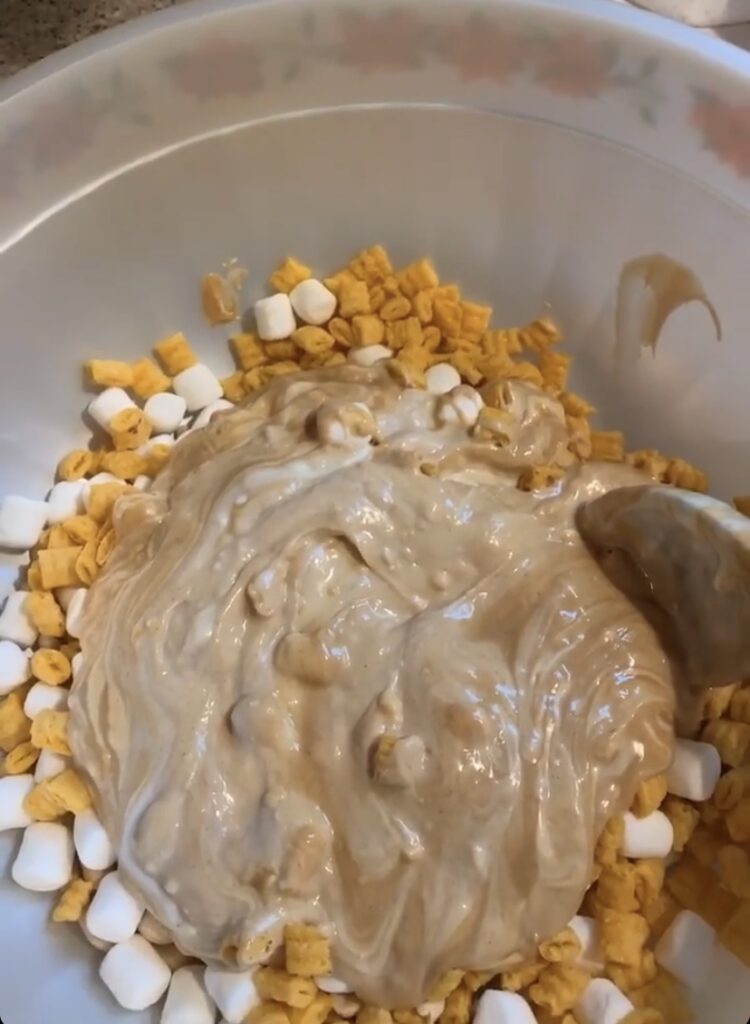 Drop by tablespoon onto wax paper and allow it to cool/harden.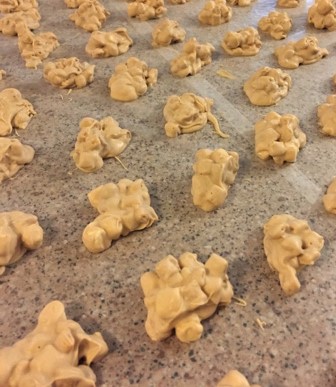 If you Google the recipe, you will also find several other variations of this candy. Some include vanilla or use peanut butter Cap'n Crunch. You could even leave out the marshmallows if you don't like them. I actually used to use more marshmallows, but 1 cup seems perfect to me.
Package them in some pretty bakery boxes or canisters and you have a sweet and simple gift! Or enjoy them yourself!