When my husband and I built our home years ago, we did very few upgrades with the builder's plan. We were determined to stay within our budget during that time, but have since begun to do some updates and make changes that more reflect our personal style.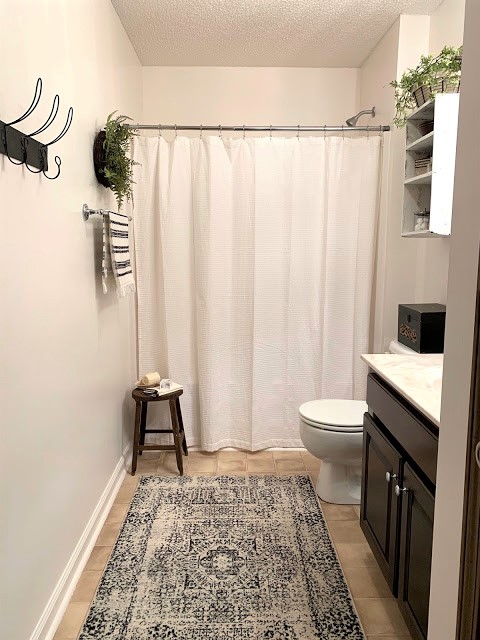 Fortunately, not all updates have to cost alot of money. Take a look at our hall bathroom below and how it looked when we first built our home twelve years ago: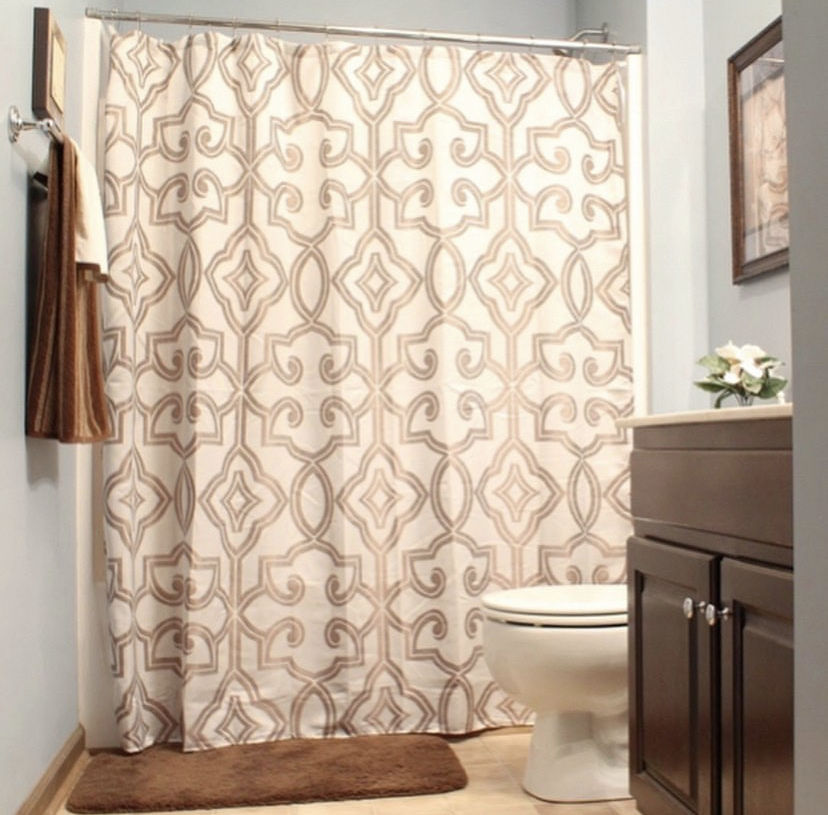 The blue paint was custom matched to a shower curtain I was using at the time, but as you see, the small bathroom had become outdated, and I was ready for a change.
One of the quickest, most affordable ways to update a space is with paint
One of the quickest, most affordable ways to update a space is with paint. I decided to paint the walls a bright white to give this space a bigger feel. After all, there are no windows in this little hall bath to let light in.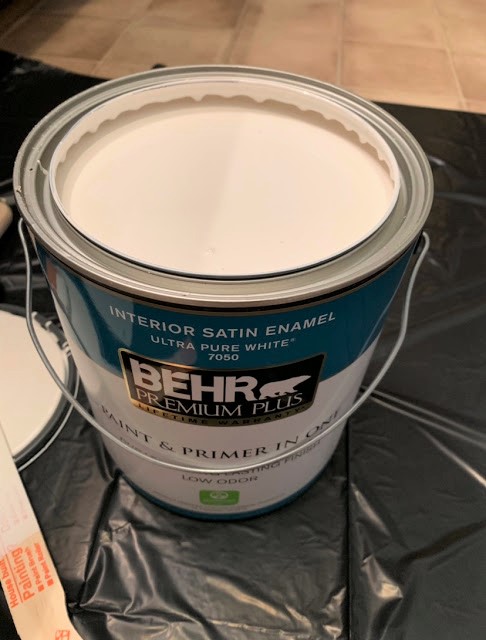 Behr paint is the paint of my choice. I chose a pretty white called Bleached Linen in a satin finish. It's the perfect color to brighten this small space.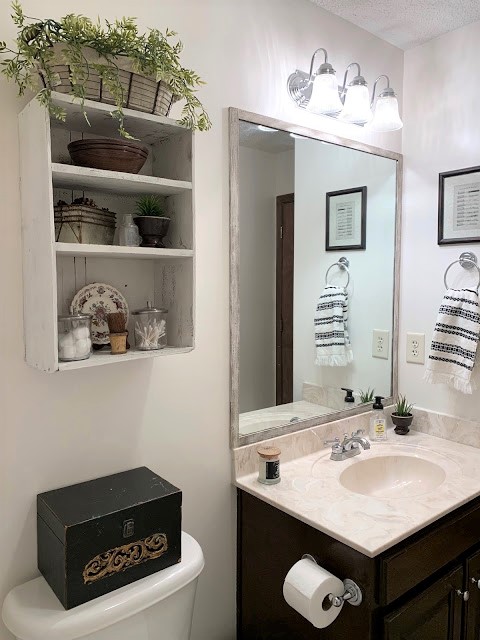 In addition to a fresh coat of paint, I added a primitive shelf above the toilet and other accessories to add some vintage charm. I also purchased a new neutral shower curtain from Home Goods.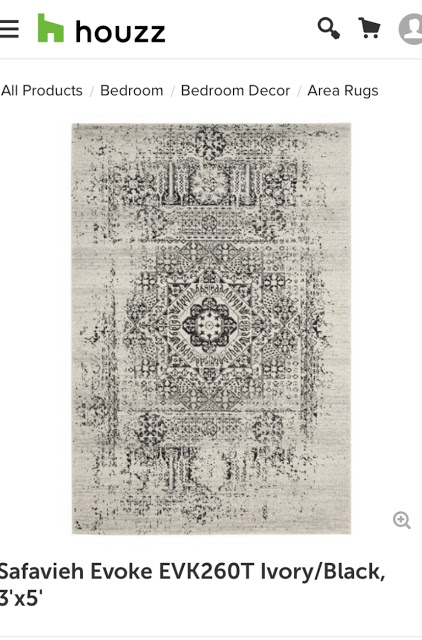 I think the rug that I found online really sets the tone for the space. It's an ivory/black vintage inspired rug from Houzz. This 3 x 5 rug was such a great price!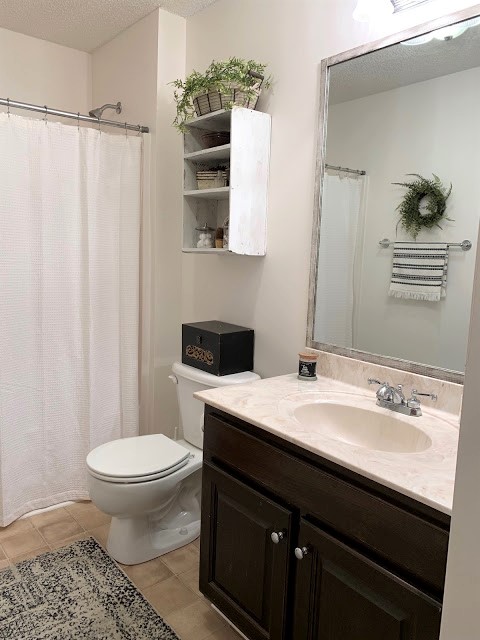 We diyed our own wood frame around the mirror for a more custom look. I'll being sharing how we did that in a separate blog post soon.
With a few thrifted finds and some pieces from Hobby Lobby, this makeover was complete. I'm so happy with how it turned out. This bathroom now reflects the cottage/farmhouse style in the rest of my home.