How to Create a Coffee Bar at Home
Months ago, I got the idea to transform a rarely used area of my kitchen into a coffee bar for my home. I wanted a convenient place to keep my coffee and tea supplies, especially for when we have company.
When we built our home eleven years ago, we converted an open space in the kitchen floor plan into a desk area for our desk top computer. Since we have laptops, iphones, and ipads now, that desk area was just becoming a catch-all for junk. I remembered seeing Katie with Bower Power convert an area like this into a coffee bar in her kitchen and I loved the idea!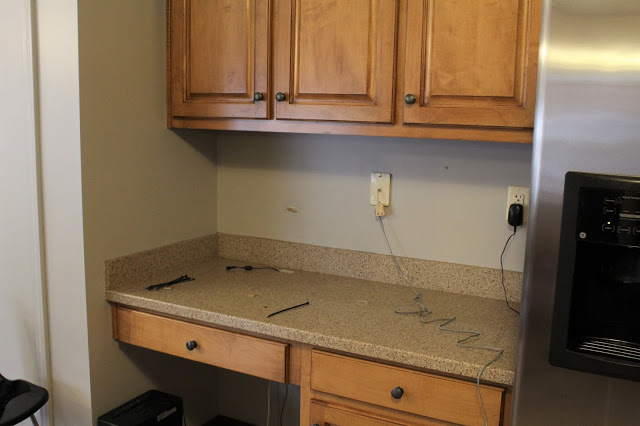 So we cleared the counter space off and hid any cords we could. We also installed a faux brick back splash to lighten the space up.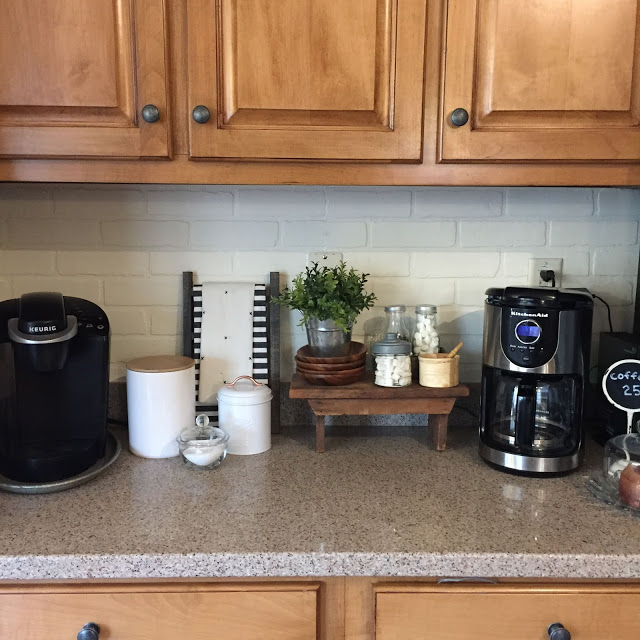 I love how this area turned out! It's so nice having these items in one space. I used to have a Keurig and a separate coffee maker, (as seen above), but have since purchased a Hamilton Beach Flex Brew that serves as both. It's a great machine and I highly recommend it. We purchased ours from Beth, Bath, and Beyond.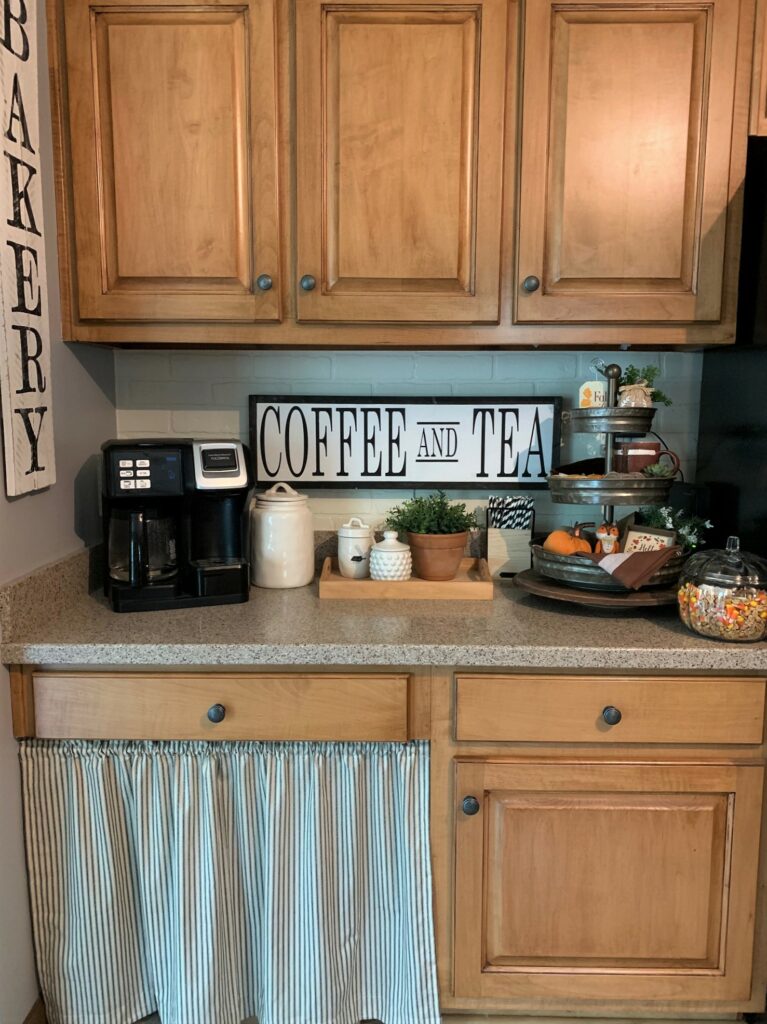 This is how the coffee bar looks today. She's all decorated for early fall and football season. I was able to work with a sign maker to come up with a sign that was deep enough to fit over the internet hookup. I love how it turned out! It's exactly what I needed for this space.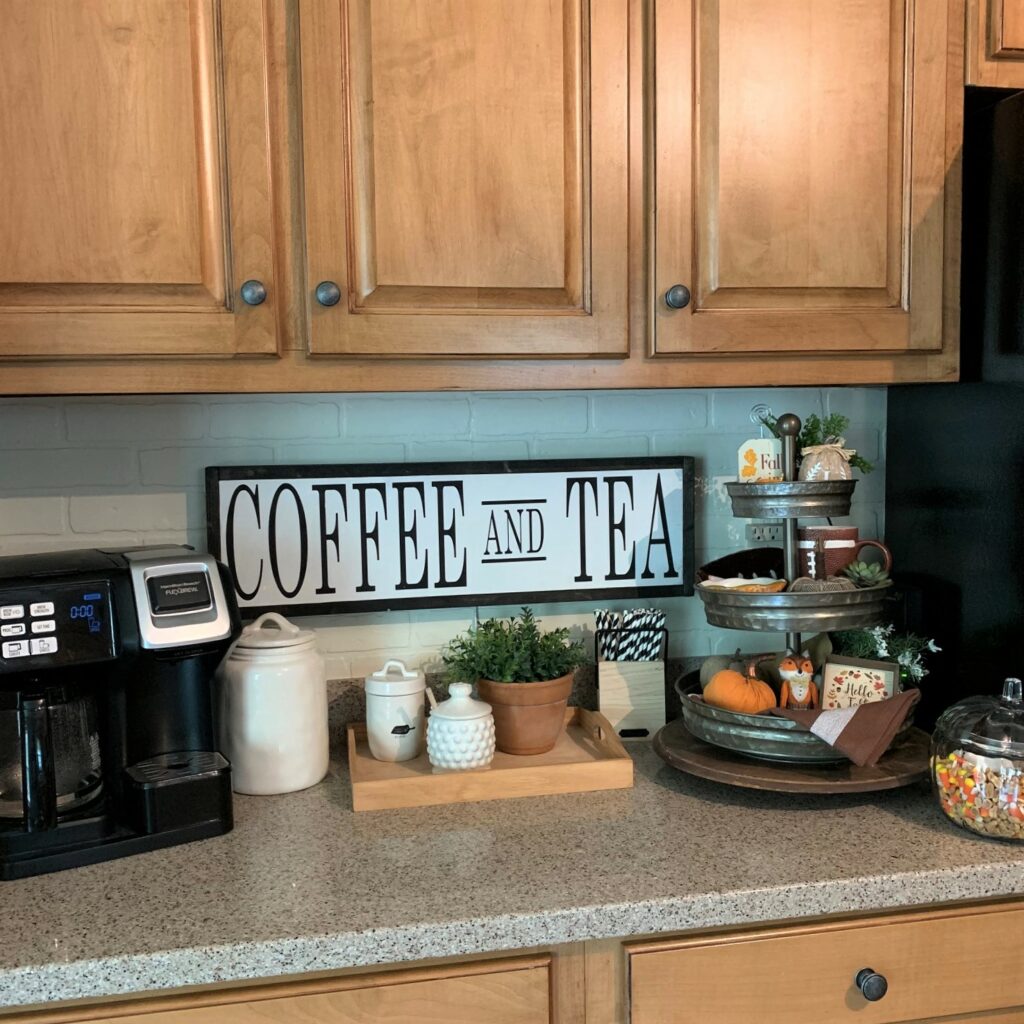 In case you're wondering, all those upper cabinets hold decorative items and extra dishes and serving pieces when not in use. You can NEVER have too many cabinets, right? And the two desk drawers still hold batteries and other supplies we might need. Well, let's just be honest. They are JUNK drawers!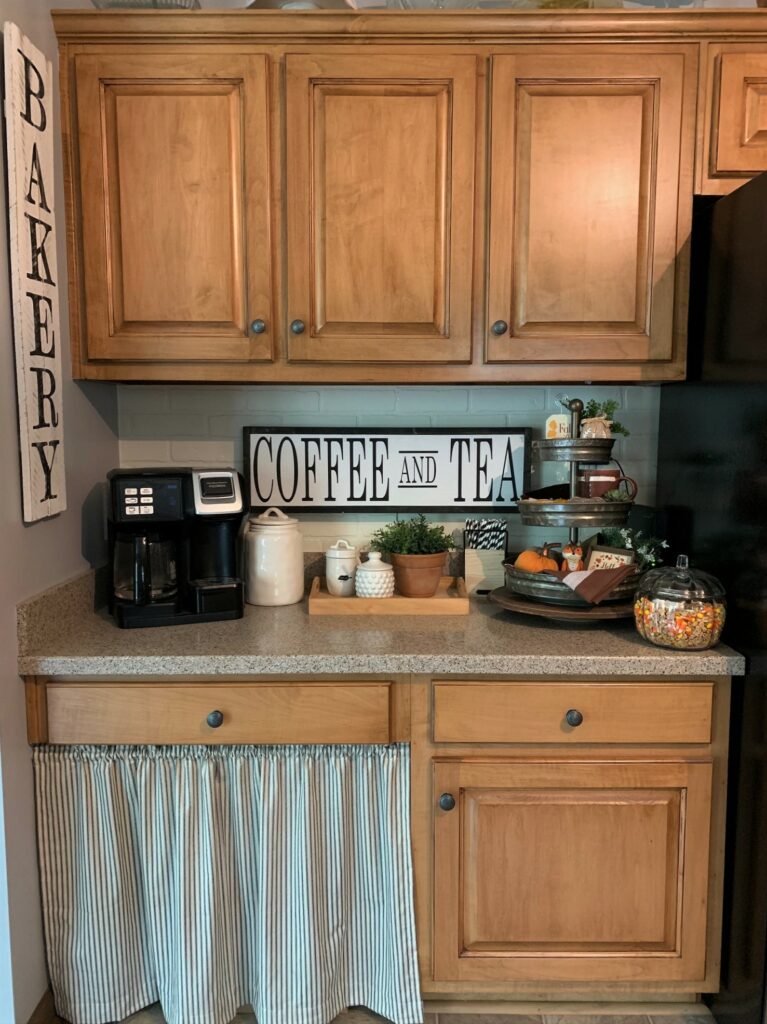 The bottom cabinet is where I keep various coffee and teas, as well as items for a hot cocoa bar. If you're one to enjoy wine or a mixed drink, such a space could also be used to house adult beverages.
I hung a ticking fabric curtain over the open space, but this would also be a fun space to put dog bowls or your fur baby's bed so it will not be taking up valuable floor space.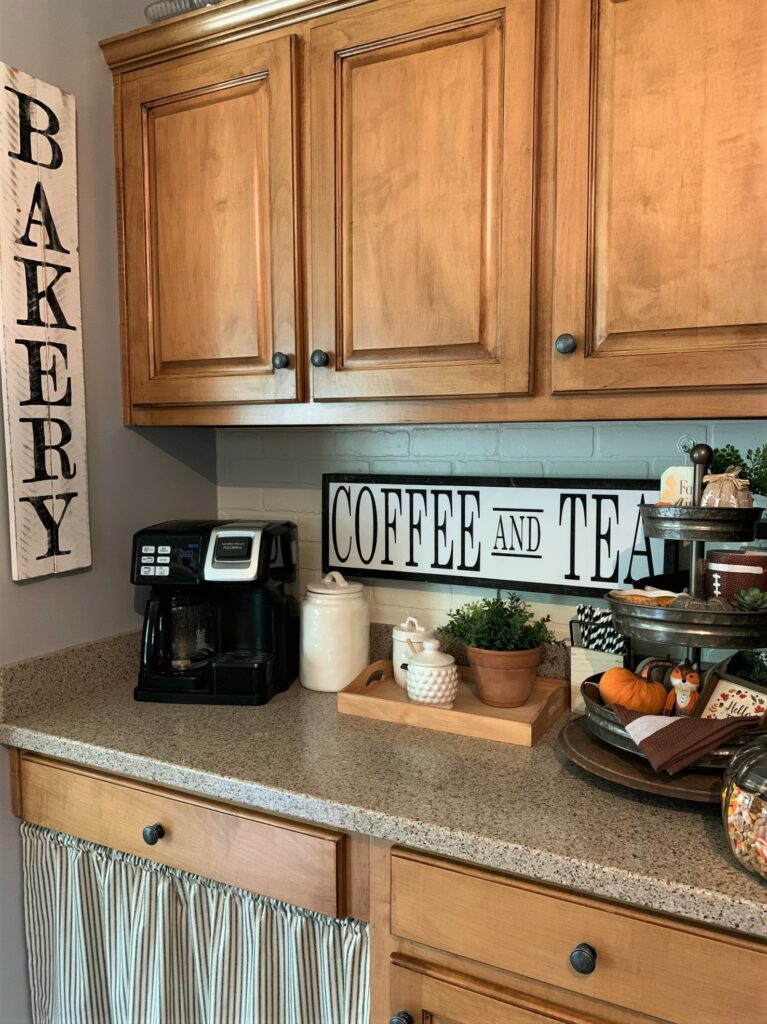 I'm so happy with how my coffee bar turned out. Everything is in one spot and when guests come over, they know exactly where to go for a cup of coffee, tea, or cocoa.