Using Peel and Stick Wall Planks to add Farmhouse Charm
Using peel and stick wall planks is a great way to transform a space. Recently, I set out to update the rooms in my home and to add more cottage and farmhouse charm. The room that needed the biggest transformation was our dining room. I used peel and stick planks to add farmhouse charm to this space.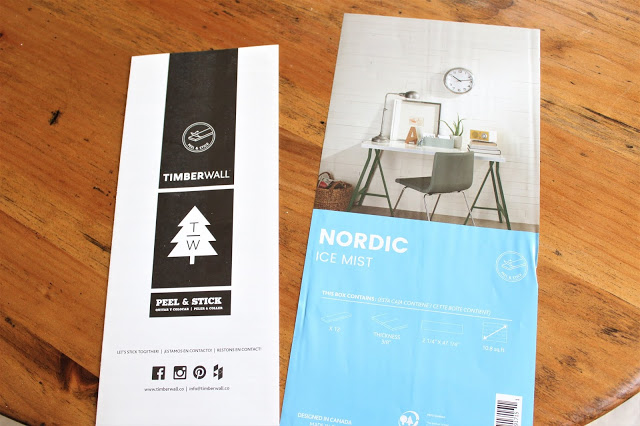 The dining room has been painted a couple of times since we moved into our home. I felt the biggest way to transform the space was to add ship lap or a similar product to the bottom half of the walls. I decided to try using peel and stick planks on the walls for the biggest impact. That's when I discovered Timber Wall and decided to work with them on this project. Keeping with the cottage/farmhouse theme, I chose Nordic – Ice Mist because I wanted white walls in this space to bring in more light.
The top half of our dining room walls had recently been painted white already, so all we needed to do was install the planks on the bottom half under the chair rail.

Of course, there was alot of measuring and cutting, but the boards went up easily.
I'm so thankful to have a husband that is on board with all of these diy projects and has the skill to help me with them. Especially when the cuts involve outlets or uneven walls 😕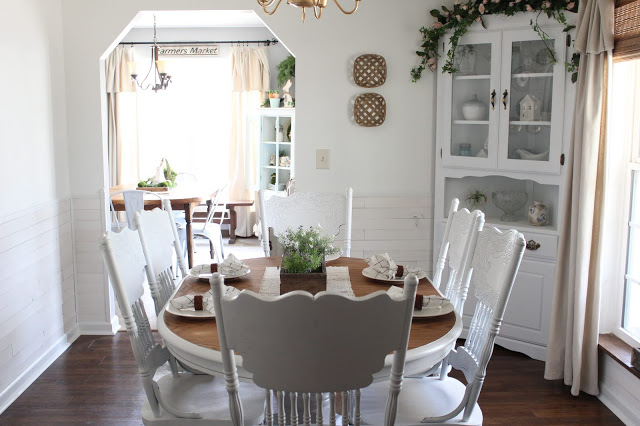 I am thrilled with how it all turned out! The space now reflects the cozy cottage, farmhouse style I love so much. It also looks good next to the breakfast room and foyer area as it allows the spaces to flow together nicely.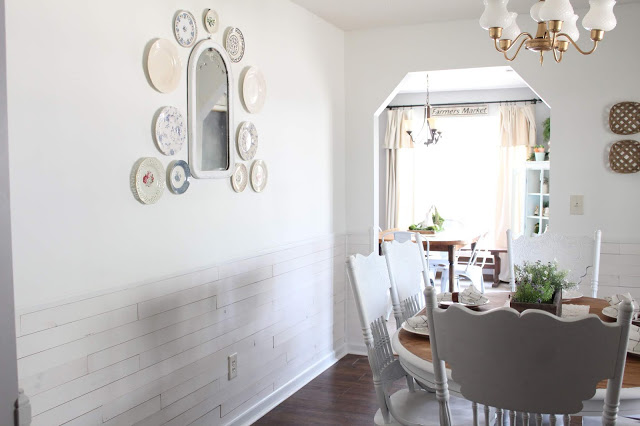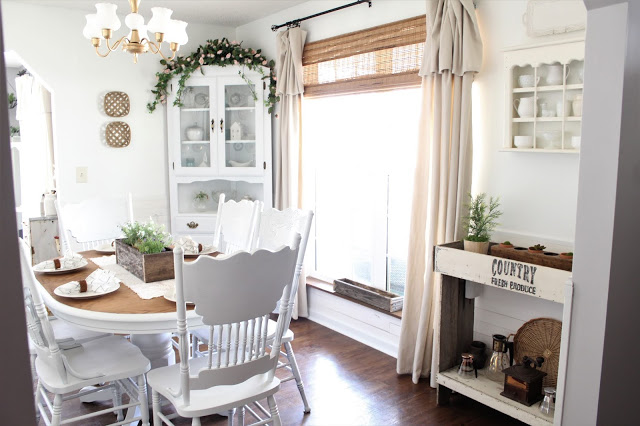 If you've been thinking about using a peel and stick planks, I highly recommend TimberWall.
Now, for a little fun….let's take a look at the dining room and how it has changed over the last 10 years. It's amazing how different it looks!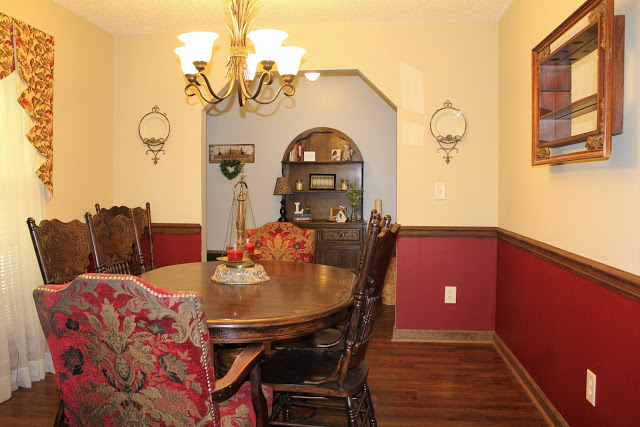 When we built our home, reds and golds were the hot colors. Also, I didn't have a clear vision of what "my style" was. I do think it was pretty though and we enjoyed it for many years.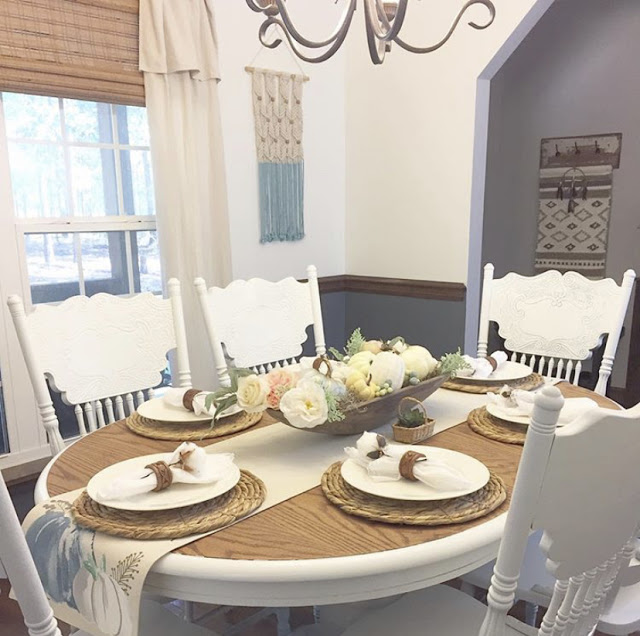 As my home got lighter and brighter in color over the years, the bottom half was painted a moody blue with white on the top half. I loved the beautiful color of blue, but it no longer fit with the main part of our home.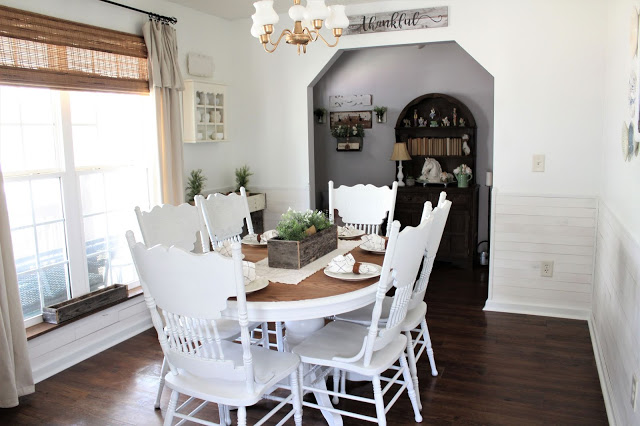 And here it is now. I'm so pleased with the end result and love having this white backdrop to decorate around for any season or holiday.