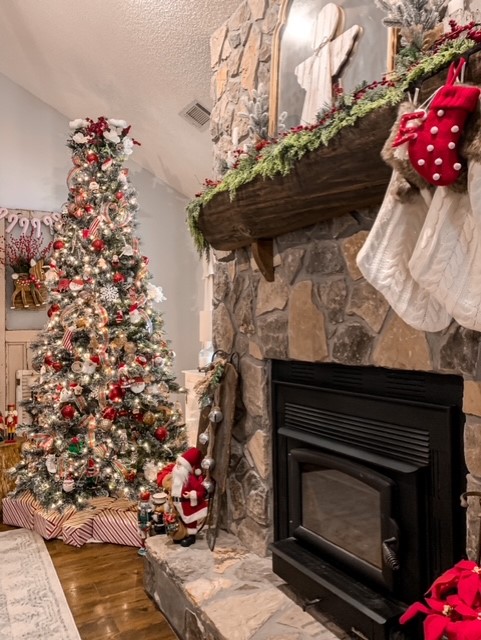 Happy New Year, friends! I hope this post finds you well and that your holiday season was a good one filled with lots of fun and special memories.
We had a great holiday season…. very busy, but great! I got behind on my blogging , but I'm hoping to get back in the swing of things and start blogging weekly again.
That was one of my main goals for my blog in 2022, and I'm happy to say that except for the months of July, November, and December, I did just that 🙂 Nine months of consistency is better than none, right?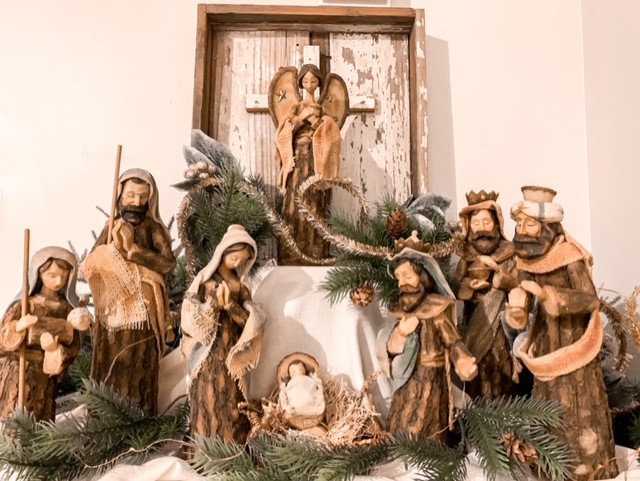 We started the Christmas season off right with another family float in the Christmas parade The float theme was "Rocking Around the Christmas Tree" and the great grandchildren were so cute riding on the float 🙂 This was our first float since my daddy passed away in 2007. I can't help but think he was smiling down from heaven to see us re-start this tradition again for the great-grands 🙂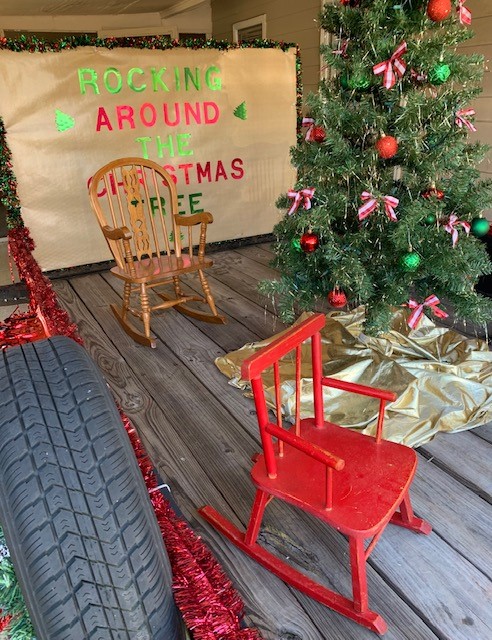 In early December, Scott and I also took our moms out to dinner and to look at Christmas lights.
Ball Street in Perry, Georgia is always a favorite spot to see beautiful Christmas lights.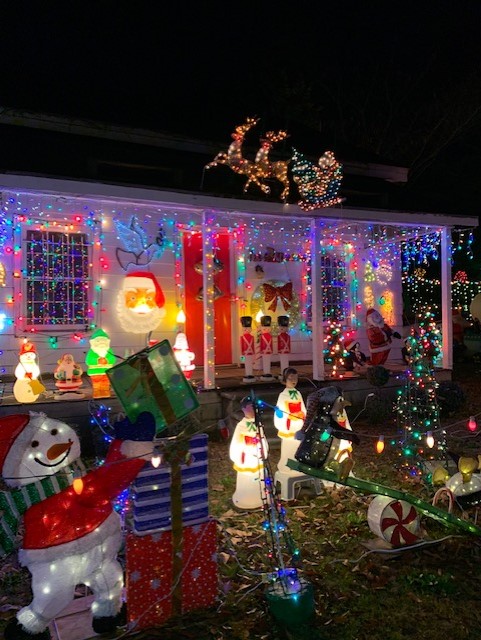 I really enjoyed my Christmas decorations this year. I started working on it right after Halloween and it was done by Thanksgiving. I know that's too early for some people, but with my job as a blogger and content creator, it sure makes things easier to have the decorating done early!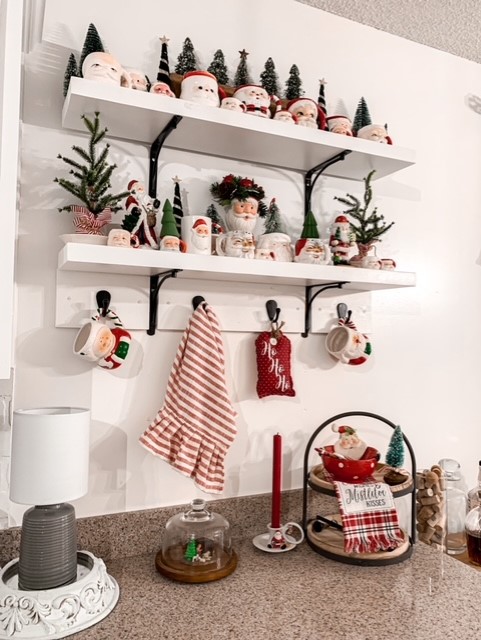 My vintage Santa mug collection was so cute in the kitchen this year!
These DIY open shelves are such a fun spot to style for each season and holiday.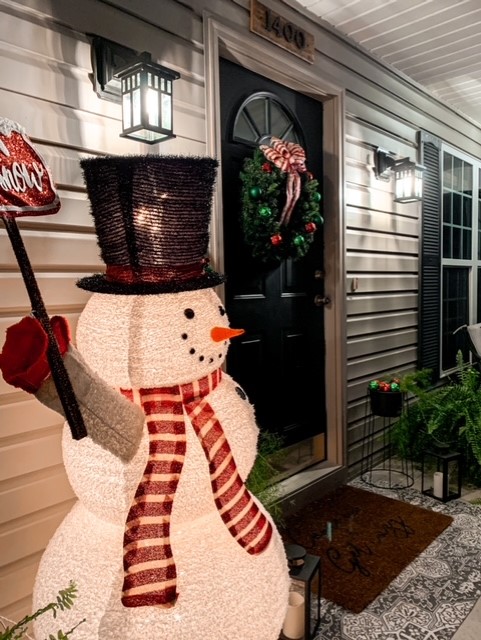 This adorable lighted snowman was in the back of "Big Al" (our vintage truck) for the Christmas parade this year. He was the perfect addition to our front porch to welcome friends and family to our home during the holiday season.
Speaking of welcoming friends and family, our annual Christmas party this year was a BIG hit too!
Our theme was a western theme this year (any decade) and we called it a "Holiday Hoedown".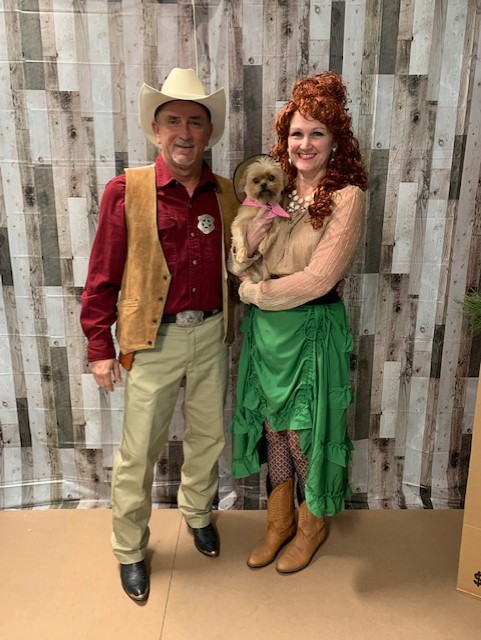 We were Matt Dillon and Miss Kitty from "Gunsmoke".
Ellie was cute in a pink polka dot bandana but didn't care for her cowgirl hat lol!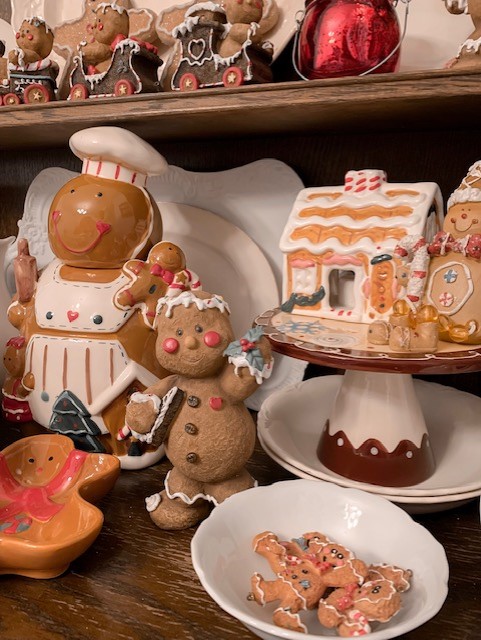 I love seeing my gingerbread collection every holiday season. I usually have it in the kitchen, but this year I switched things up and displayed it on the vintage hutch in the dining room.
Another hilight of the Christmas season was having my Christmas tree make the Top Ten in the Christmas Tree Contest at American Farmhouse Style magazine!! The winner of the contest will have their tree featured in the 2023 Christmas magazine!
Vote for my tree here!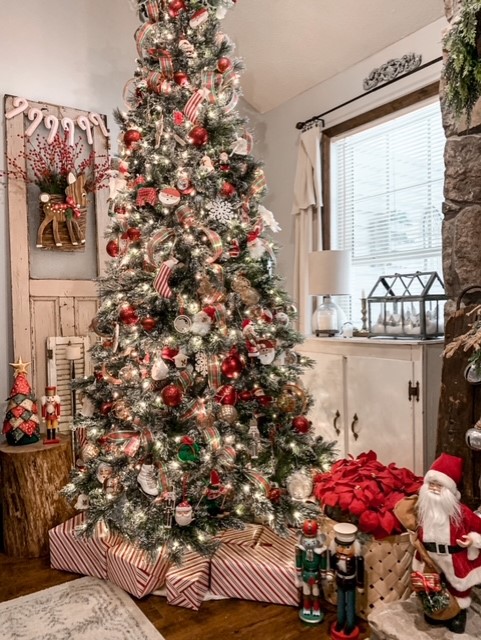 It's such an honor to be chosen as a top ten finalist in the nation!
Voting is still going on in the contest for a few more days, and I'd be so honored if you voted for me.
Here's a link to take you straight to the entry form. Be sure to check your email to confirm your vote afterward! It's not counted until it's confirmed. Thanks so much 🙂
Here's to a new year full of blessings and more special memories!