Our Favorite Things to do in San Antonio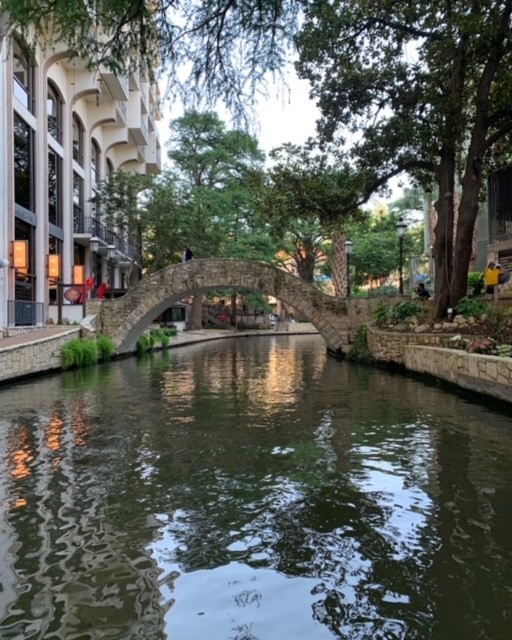 Our summer vacation this year was a trip to San Antonio, Texas. It was our first time visiting the state of Texas, but it sure won't be our last! I love to document our trips and the memories we make, but I also wanted to share with you our favorite things to do in San Antonio.
This was only our second time flying, but we have decided that we really like it!
It sure beats hours driving in the car, right?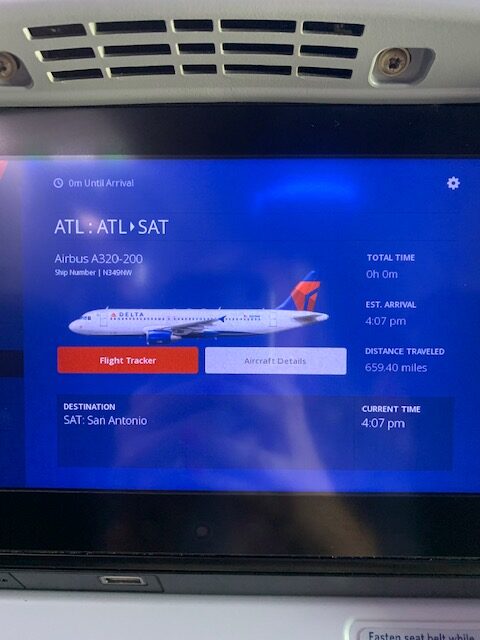 We arrived late that afternoon, and I was so excited to go and see the river walk! That's the main reason for this trip. We've seen it online before and were excited to explore all it has to offer.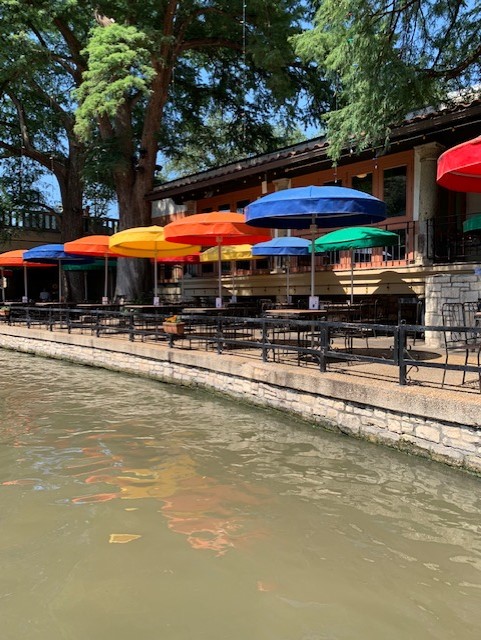 The river walk was especially beautiful at night!
We knew that seeing the Alamo was a MUST on our list of things to do. It's actually not a very big area, at least to what I had imagined it to be. We took a guided tour of it one afternoon, but I would recommend going one morning during the week when it's not so busy.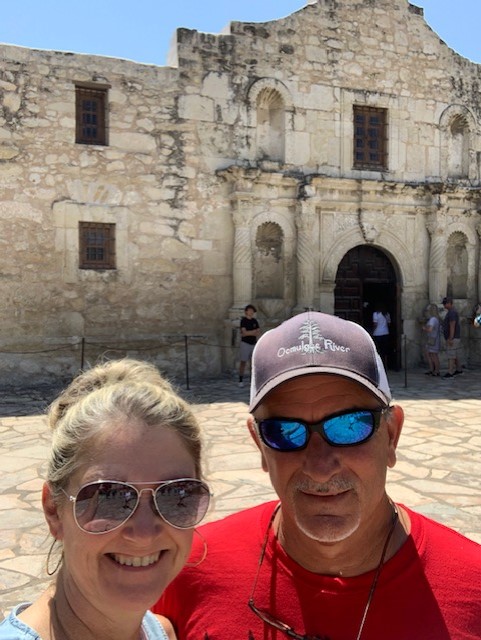 One of our favorite things to do on vacation is to try new restaurants. We celebrated our 22nd wedding anniversary while we were there and ate at the highly recommended Boudro's. It's a small quaint little restaurant on the river walk and the food was really good! The best part though was the fresh guacamole made by the waiter at your table. You could make a meal off it by itself….so good!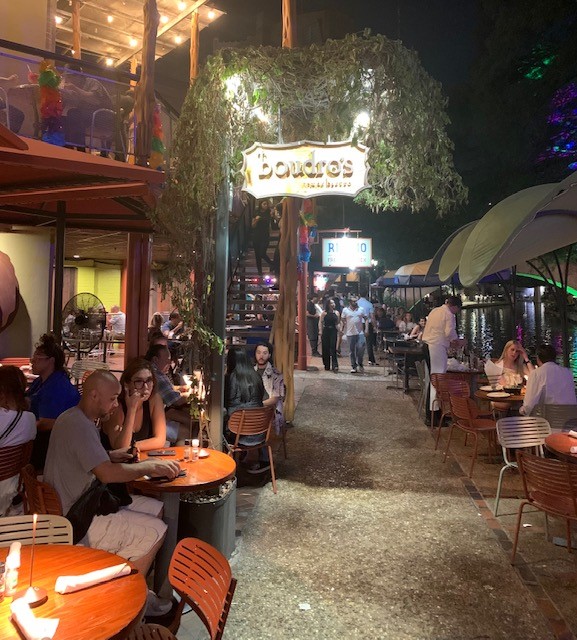 Being from the south, you know we love our BBQ. We enjoyed an appetizer and drinks at The County Line one evening. Have you ever heard of progressive dinner parties? It's a great idea to get to visit as many restaurants as possible. Appetizers at one place. A meal at another. Then you have dessert some place else 🙂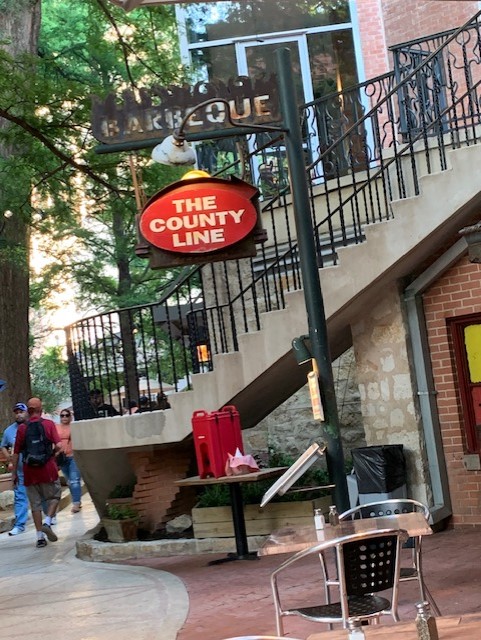 SaltGrass Steak House was a big favorite! Their steaks were some of the best we've ever had. And their service was top notch as well. We enjoyed dinner there one evening on their second story balcony area along the river.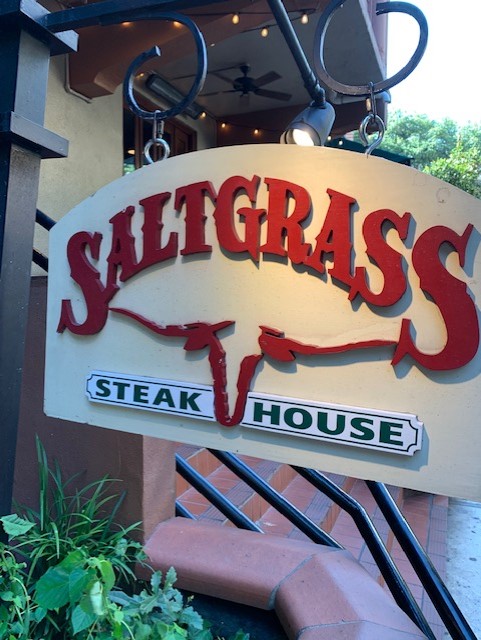 One day when we were walking around, we came across Voo Doo Doughnuts.
Needless to say, we bought a box to take back to our hotel to enjoy 🙂
To get an idea of all the different places to eat while you are in San Antonio, click here a just scroll though all of the options. So much to choose from!
When in Texas, you wear cowboy boots, right? We enjoyed an evening at a piano bar called Howl at the Moon one night. And yes, we wore our boots 😉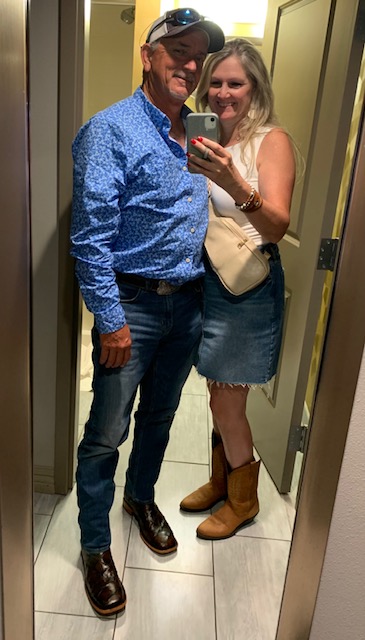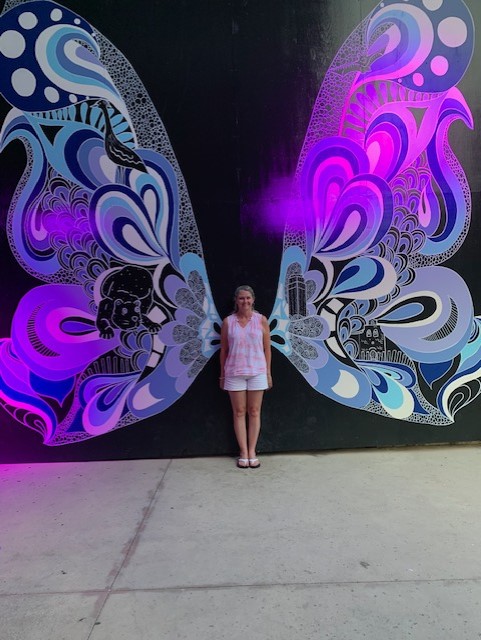 There is beautiful art work to enjoy all along the river walk. Sculptures, murals, and even a lock covered bridge called Locks of Love.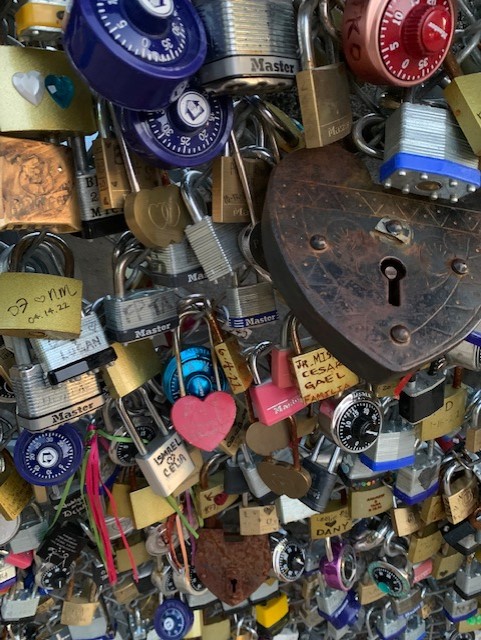 One highlight of our trip to San Antonio was visiting The Buckhorn Saloon & Museum. It's definitely something to see if you 've never been there before! I was glad a friend recommended it to us.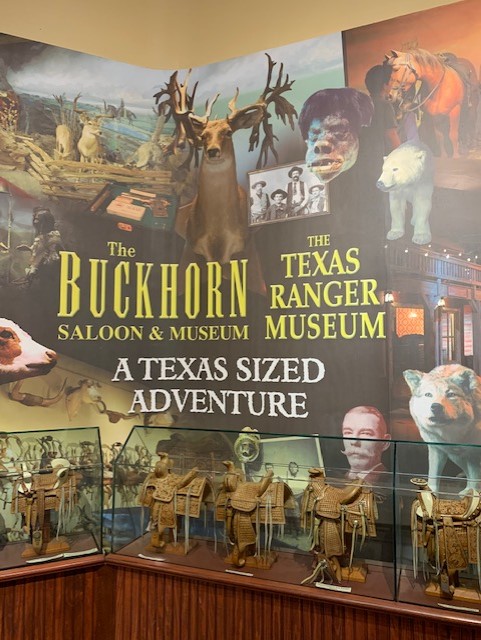 The saloon itself has dozens of taxidermy along the wall, but when you go through the actual museum, you will be even more impressed.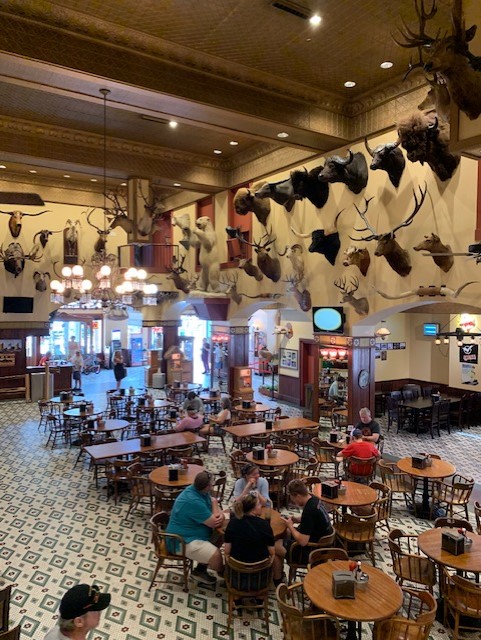 I think my cowboy fit right in at the bar in the saloon 🙂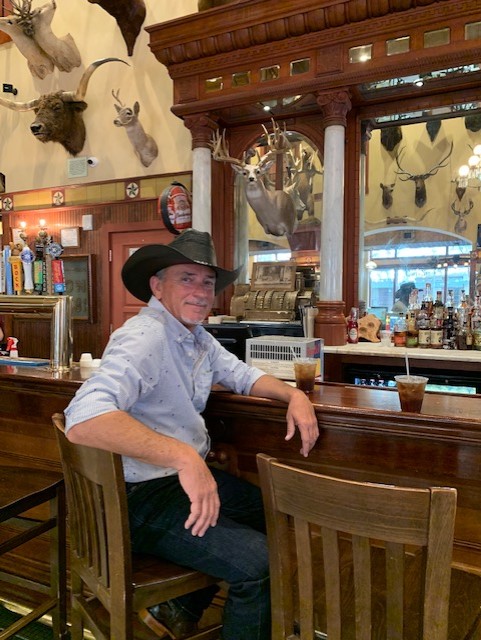 Naturally, we did alot of walking on the river walk, but we also used the river shuttles. We took a guided tour on the shuttle of the river walk, but also purchased passes to hop on and off the shuttles to go different places along the river walk. One afternoon, we went as far up river as we could to a place called the Pearl District. Then we walked back down river just a bit to stop at a place called "Elsewhere".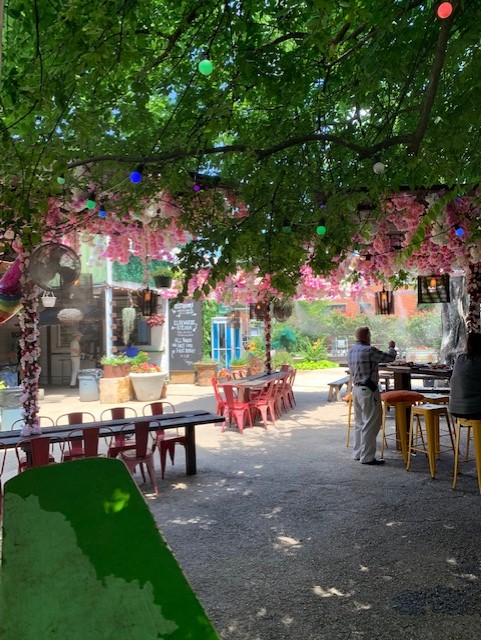 Elsewhere is just the cutest little place along the river and we enjoyed drinks and a snack in the shade. They have swings you can sit in that are big enough for a couple and water misters up above to keep you cool. It was greatly appreciated because it was definitely a hot day!
We had so much fun the entire time we were in San Antonio, but my most favorite thing of all was the Cinderella horse drawn carriage ride that Mister arranged for our anniversary.
I've always wanted to ride in a horse drawn carriage, but this was the first time I've seen Cinderella carriages! He even bought me a crown to wear! I most definitely felt like a princess that night and I will never forget it as long a I live! That' sure one special man I've got 🙂
There is so much more I could share about San Antonio, but these were our favorite things about this trip. We're already talking about our next trip to the great state of Texas!