Peaches to the Beaches Yard Sale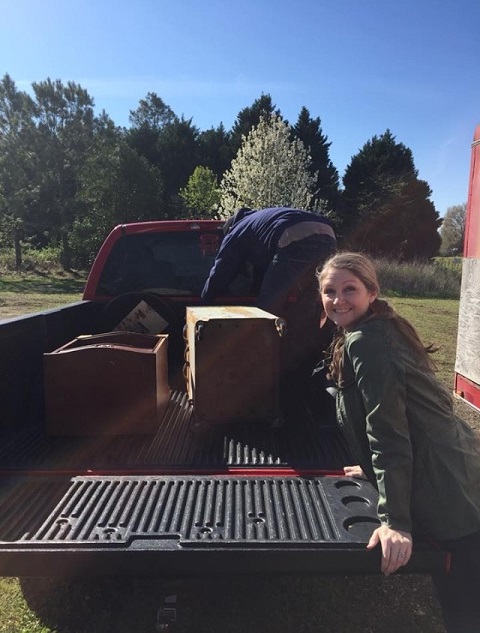 It's that time of the year again, y'all! Time for the Peaches to the Beaches Yard Sale!
This yard sale along GA Hwy 341 is Georgia's longest yard sale. It's held annually on the second Friday and Saturday in March and runs from Barnesville (Lamar County) to Brunswick (Glynn County).
You will find everything from antiques and vintage items to locally crafted items, food, and traditional yard sale fare.
We've been going for YEARS and look forward to it every year. It's like a big treasure hunt and we always come home with some fun and unique items. Not to mention, we save tons of money by buying second hand.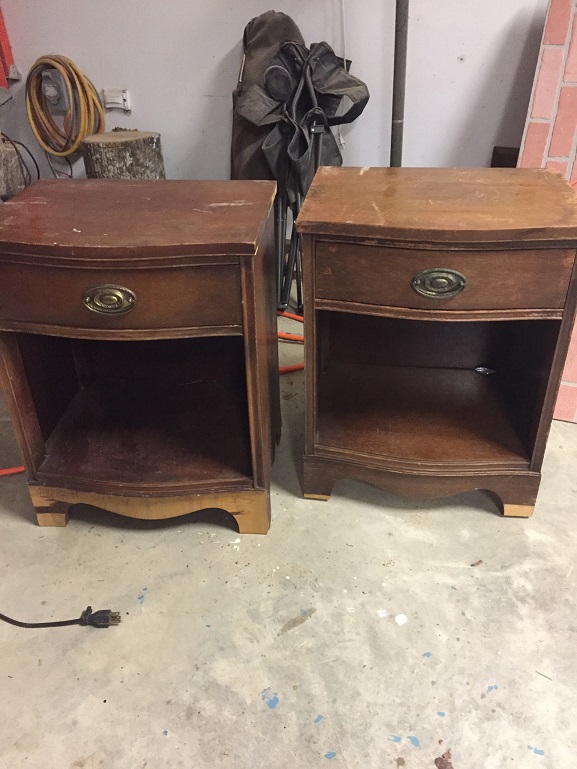 I found these matching night stands one year for a great price and redid them for our bedroom.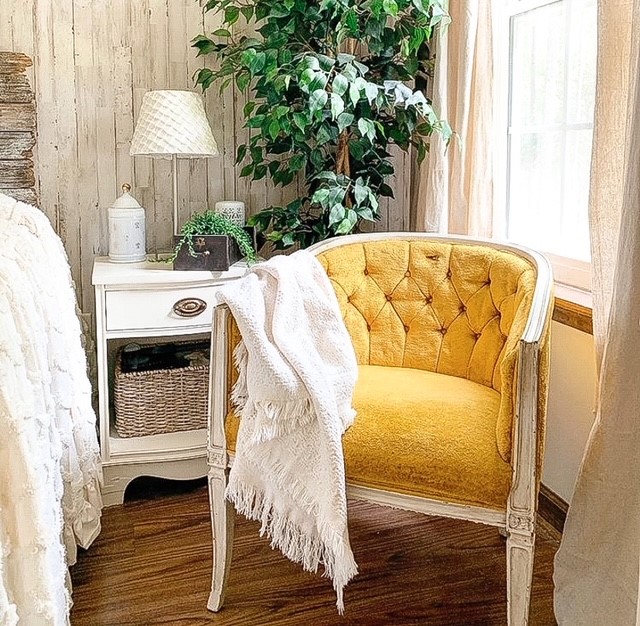 I'll have to find a better "after" photo of them, but you can see how pretty they turned out!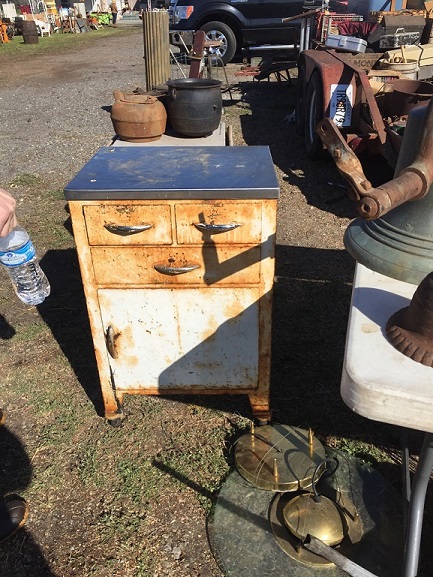 I remember seeing this vintage medical cabinet one year and not getting it because it was more than I wanted to pay. Well, lucky for me, it was there again at the same location the following year at a much better price!
I brought it home and left it like it was for a while. But then I decided to paint it and entered the project in a contest that Rust-Oleum was hosting at the Haven Conference. And guess what?
I WON! As the winner, I won a $1,000.00 Home Depot gift card! Needless to say, I was so excited!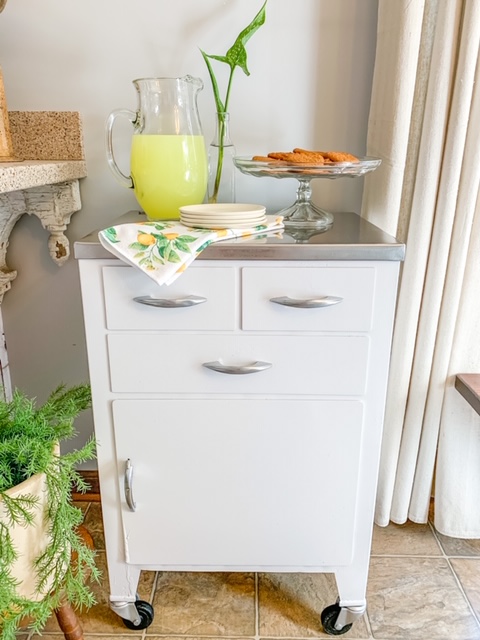 If you'd like to see the process of how I transformed this old cabinet step by step, I shared a blog post on it HERE.
Another thing I love about the Peaches to the Beaches Yard Sale is the old buildings, and often times homes, that we get to go into. That's an experience in and of itself! Do you love looking at old homes too?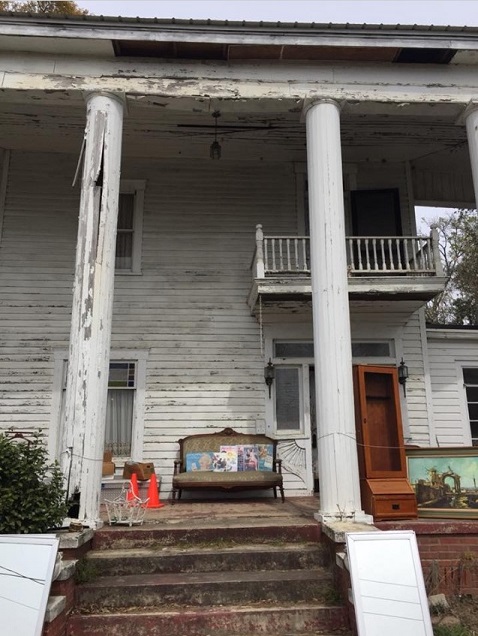 This big yard sale takes place next weekend! We are so excited and ready to go!
Tips for a successful weekend of shopping
Let me give you a few tips if you want to go and make the most of it. While there are places to stop and eat in towns along the way, it's always very crowded in restaurants. There are food trailers in some places, but we like to pack a cooler and snacks to keep us fueled along the way. We don't need to get hangry lol!
Also, be sure to pack a jacket and rain gear just in case. March weather here in Georgia is so unpredictable! We've done this yard sale in cold weather, hot weather, lots of wind, and rain. It's best to be prepared for anything so you can still enjoy the experience.
We've done the entire yard sale from one point to the end, but I have to say, the "middle" section has been our favorite every year. Fortunately for us, we live in that area, so we can go for two complete days and still sleep in our own beds at night. But if you're looking for an adventure, you must try the whole thing. Either start out at the beach or end there and you will make a lifetime of memories 🙂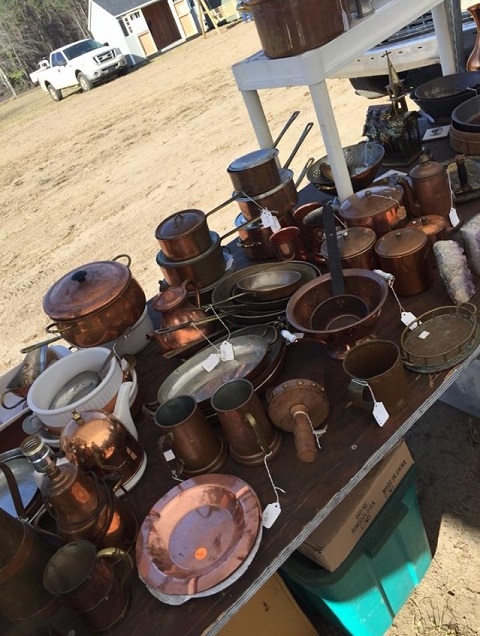 If you live close enough to go, I highly recommend this annual yard sale! Be sure to look for official site banners and yard sale signs to support vendors who actively support this event each year and make it possible to continue promoting it.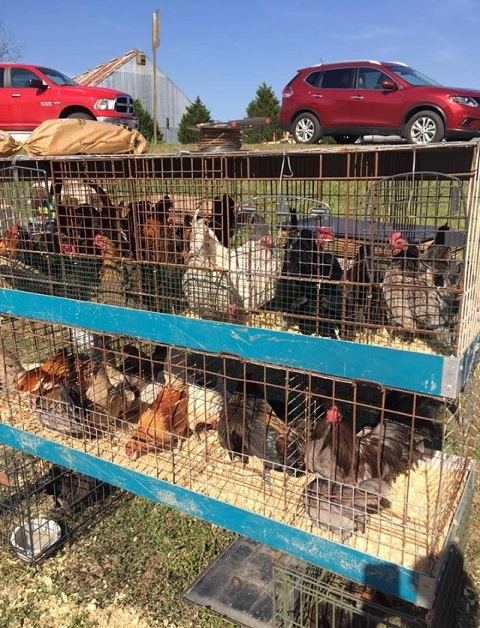 But I promise you that there will also be tons of traditional yard sale sites from individuals along the way that will have just the treasure you're looking for. You might even find some chickens! And we know how hard those are going to be to come by this year with the price of eggs being what they are today.
If you go for the first time this year, please be sure to let me know how you liked it 🙂