Thrifted Find: DIY Rust-Oleum Cabinet Transformation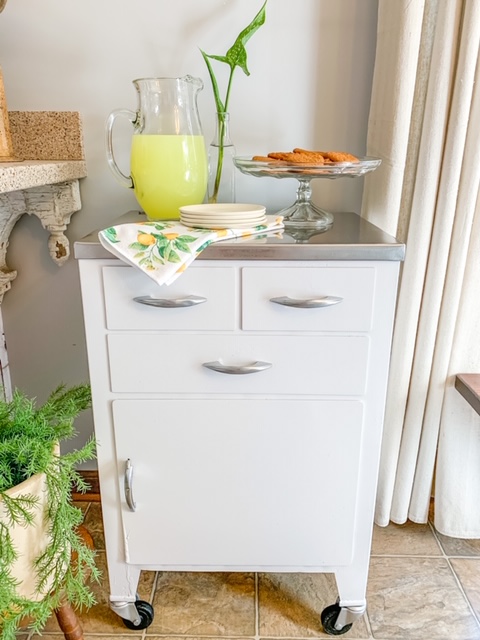 There is power in paint and nothing transforms a rusty old furniture piece like Rust-Oleum paint products. I love how I was able to turn this old vintage medical cabinet into a fun space to store party supplies.
Today, I'm sharing this thrifted find in a blog tour with the sweet ladies at Thrifting with the Gals. If you're coming over from my friend, Lora's blog, WELCOME! I'm so glad you are here! I need to go on a thrifting trip with Lora! Just look at this carload!
Now, let me tell you a little more about the piece that I thrifted and what I turned it into.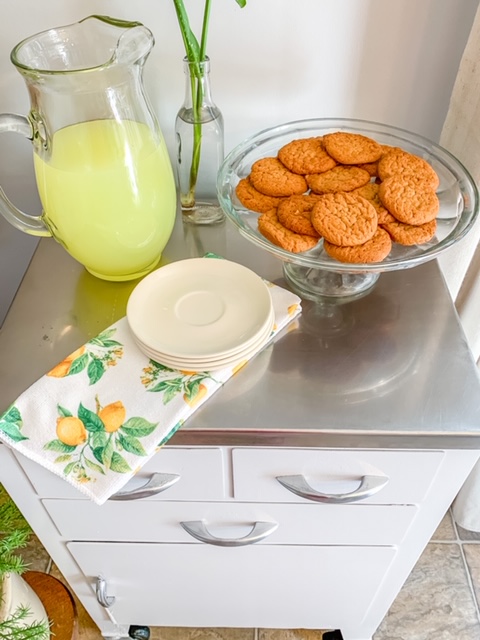 It sits in my kitchen next to the bar and holds items like linens, paper straws, napkin rings, place cards, and even small banners for celebrating special occasions in my home.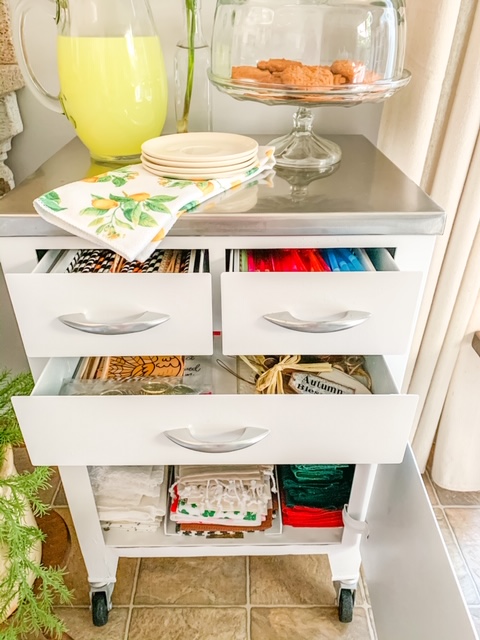 But it didn't always look this good! When I found it, I was shopping at the annual Peaches to the Beaches yard sale that expands across the state of Georgia along Hwy 341. I had actually seen it the prior year and passed on it, but when it was there the following year, I couldn't leave without it. Except for the rust, she was in great shape.
So I brought her home and began cleaning her up. As you can see, there was a good bit of rust on the inside as well.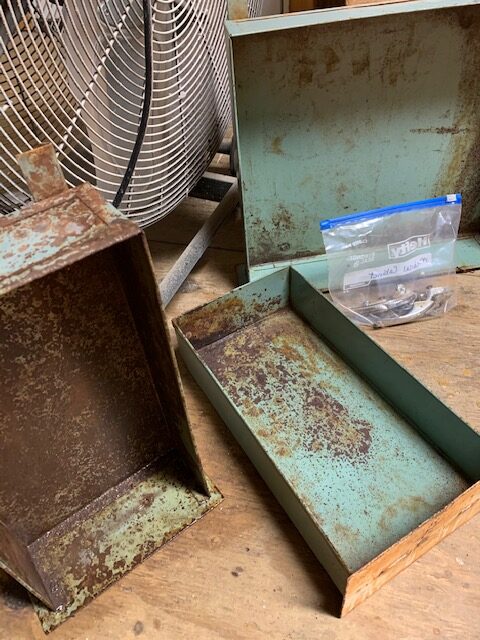 I removed the handles from the drawers and cabinet door and started sanding.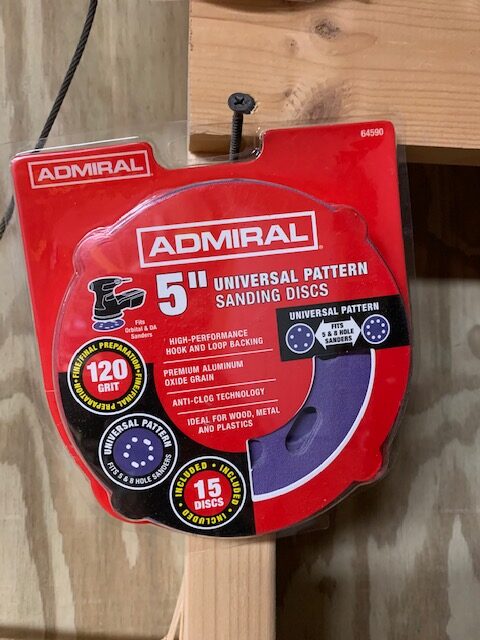 I also removed the stainless steel top to examine the top of the cabinet. Even though this area will not be seen, I lightly sanded it as well to remove any rust buildup.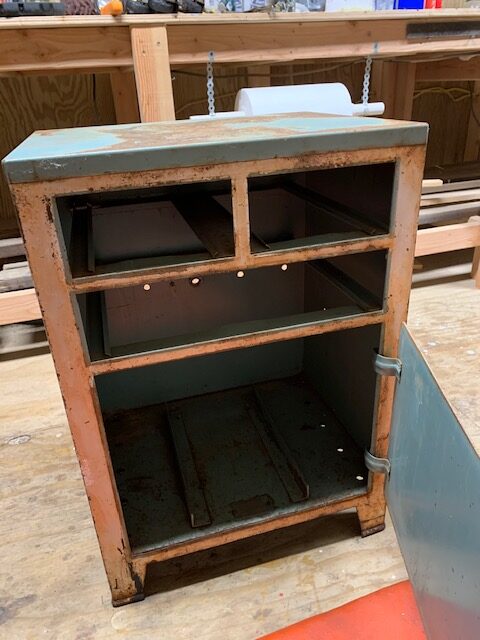 I felt like Rust-Oleum Appliance Epoxy was the perfect choice for this type of piece.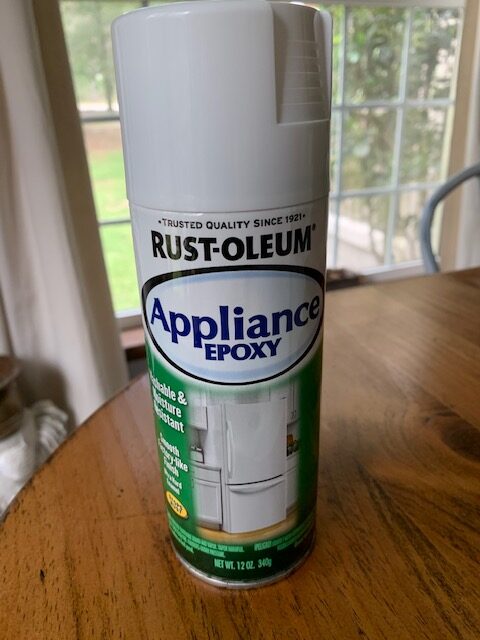 The original wheels were still in tact, so I cleaned them up and sprayed them a flat black, with Rust-Oleum, of course 😉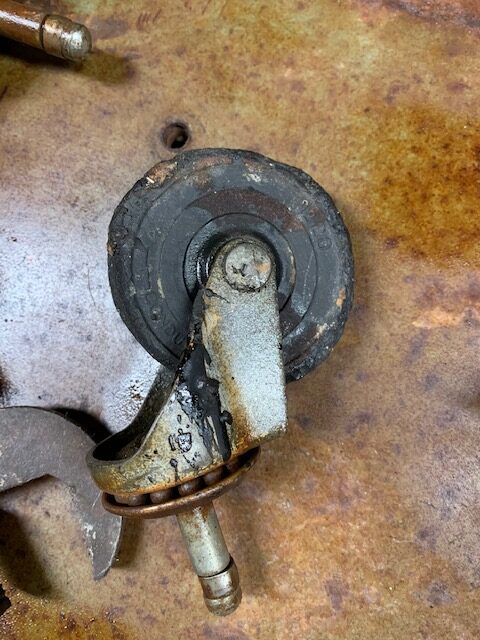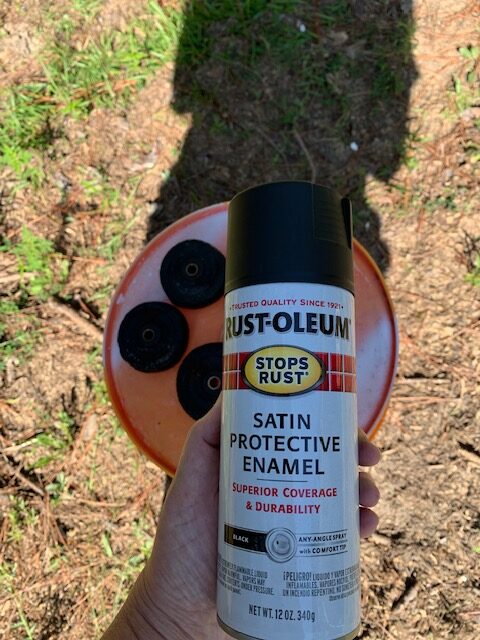 I chose a chrome color for the wheel attachment to keep the piece as original as possible.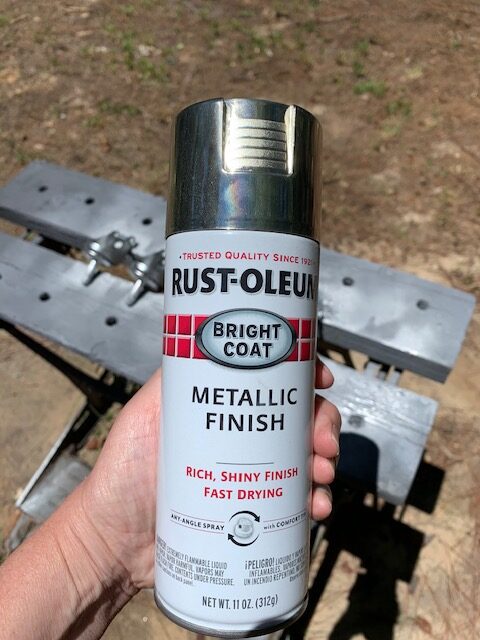 The metal top was in great shape. Mister shined it up for me and reattached it after the piece was painted. The handles were sprayed in the same chrome color as the other pieces and then reattached I love how it turned out!
And apparently the good folks at Rust-Oleum liked it to! With this diy project, I won a $1,000.00 Home Depot gift card with the Rust-Oleum Spray Paint Challenge at the 2020 Haven Conference!
If you love vintage and thrifted finds, I know you will love seeing the other posts from my sweet friends over at Thrifting with the Gals. To continue the blog tour, go on over to see my friend, Rachel at The Ponds Farmhouse. I'm so in love with this thrifted piece she found recently!
After you go visit Rachel, be sure to go check out the other ladies on this blog tour. You can click on the links below each photo to see all the thrifted and vintage inspiration.