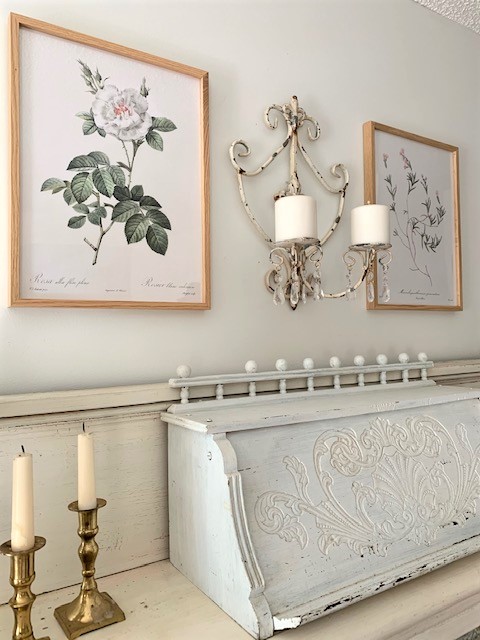 Last year, we added a beautiful antique mantel to one of the walls in our master bedroom.
Wanting this wall to be a focal point, I started looking for affordable wall art to add to the wall above the mantel.
I wasn't having any luck, but then I discovered Poster Store and found the perfect set of nature inspired prints.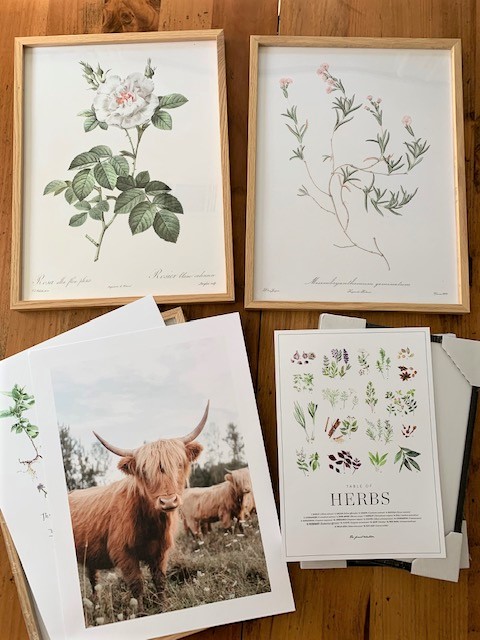 Poster Store has prints in multiple categories to cover any type of decorating style imaginable.
They also have frames for each of the sizes to make decorating easier.
They're basically a one-stop shop for wall decor!
Their frame choices include different types of wood as well as metal frames, like gold, copper, silver, and black.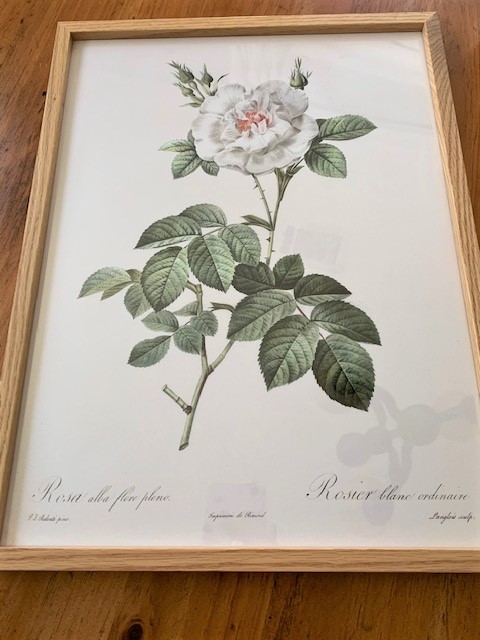 I chose the oak frames for my vintage inspired floral prints, and they look perfect in them!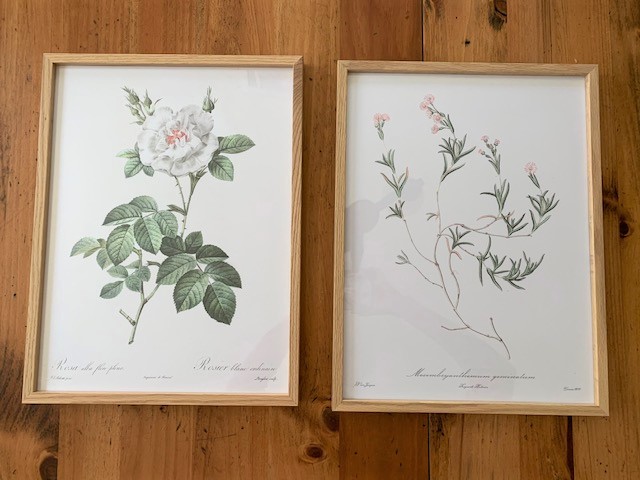 I have a cottage style home, and these beautiful prints look so romantic with my vintage and antique pieces.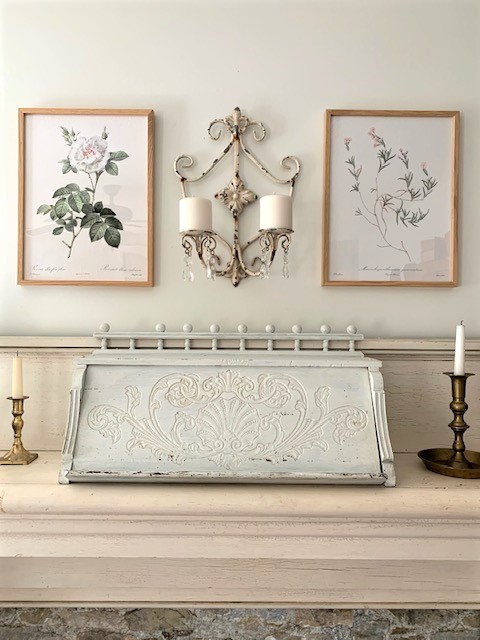 I chose a couple of herb prints for my kitchen and will pair them with the black frames.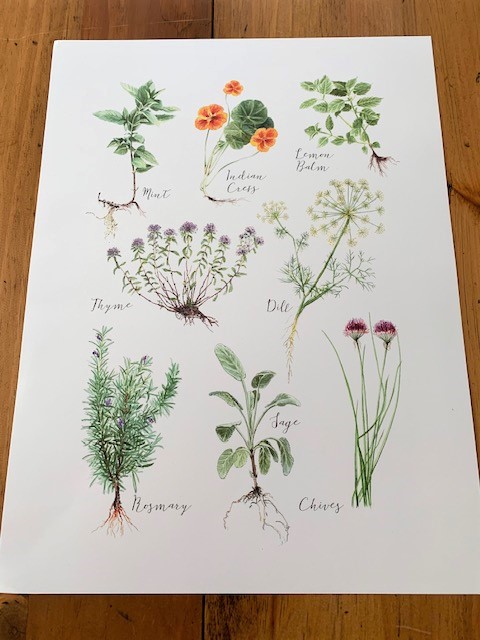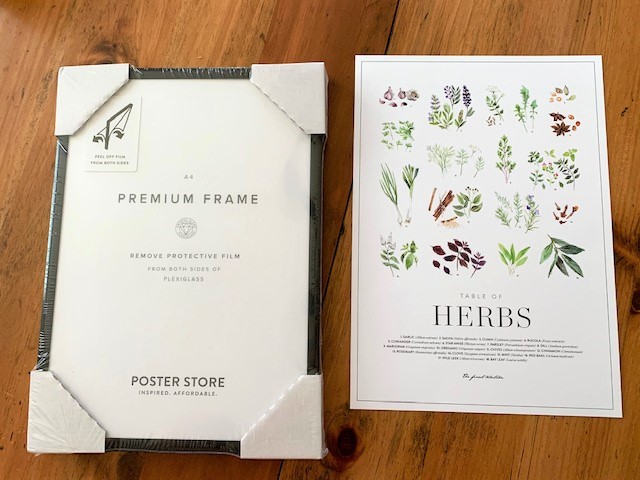 I found the cutest cow print for my dining room as well and can't wait to see it hung!
I chose an oak frame for it as also.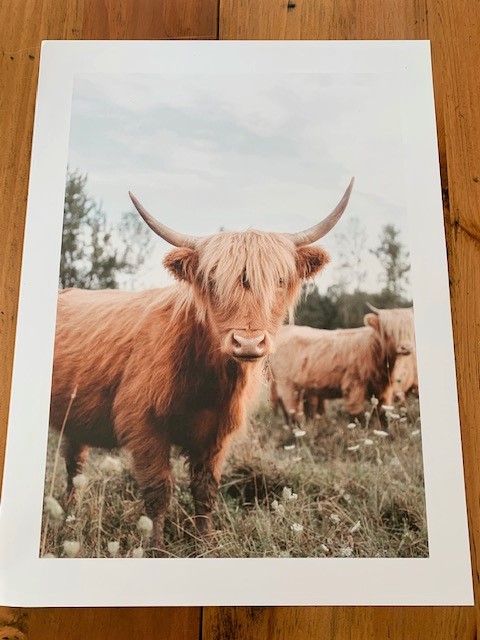 The frames are made with durable acrylic glass, which is stronger than regular glass.
The Poster Store takes great care in packaging their products to protect them during shipping.
The acrylic glass on the frames also has a peel off film on both sides to protect it from scratching.
The frames can be hung vertically or horizontally depending on your needs.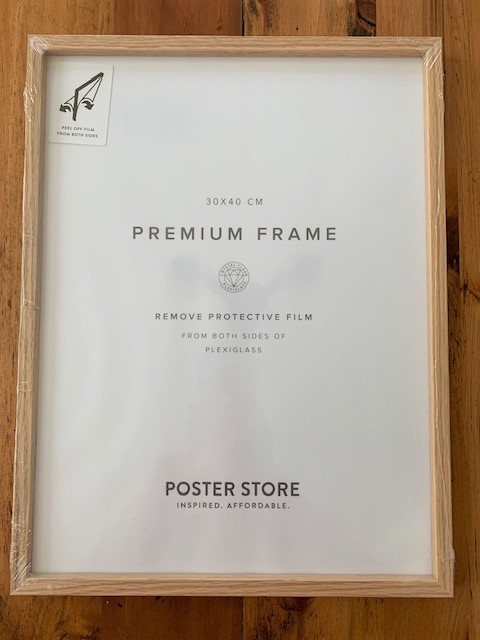 The frames are super easy to open on the back side to add your prints.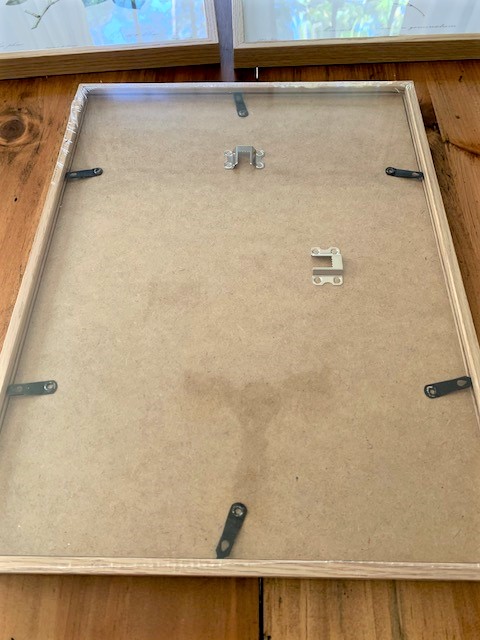 If you're looking for affordable wall art for any room of your house, I highly recommend Poster Store.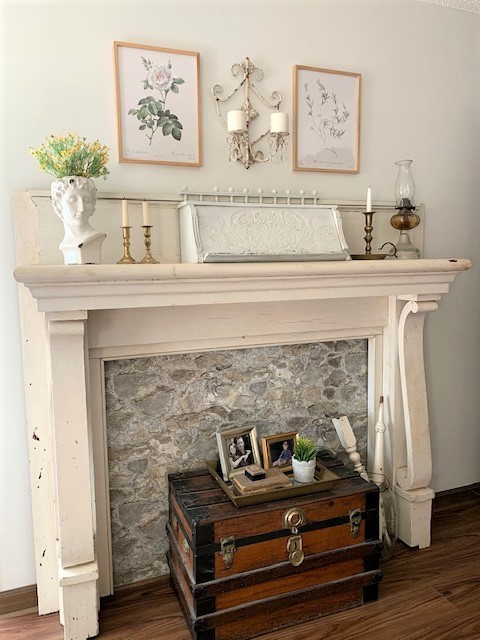 You're also in luck because I have a discount code for you that's good for one week.
Use code WILDWOOD45 for 45% off all posters (excludes Selection posters and frames) and cannot be combined with other discounts.