Do you love hot cocoa as much as I do?
Well, if you're like me and like to drink it often, you might be looking for a little healthier version to enjoy.
Using just a few ingredients, you can make your own homemade hot cocoa and enjoy it all winter long.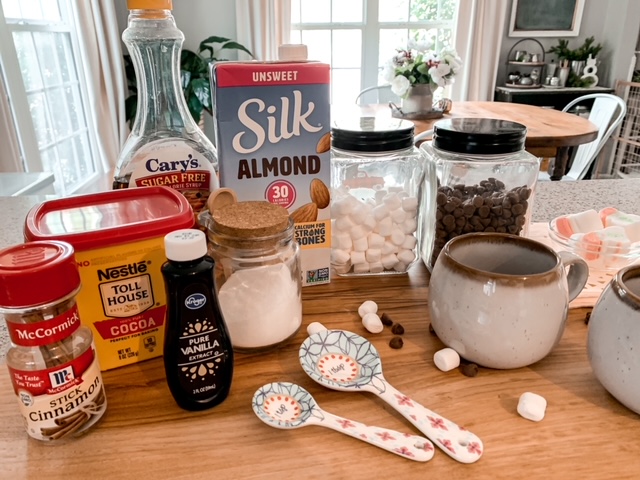 I want to give credit for this yummy homemade recipe to Maple Lane Kitchen on Pinterest.
The only change I made was that I used Cary's Sugar Free Maple Syrup.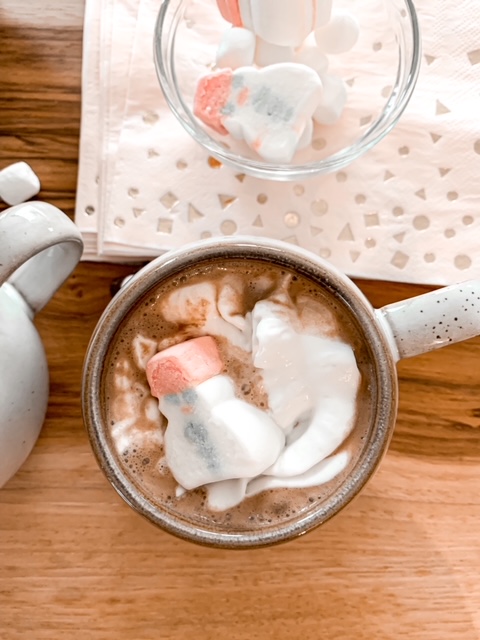 If you try it with sugar free maple syrup and it's not quite sweet enough for you, I recommend adding a Torani sugar free syrup like vanilla or salted caramel. So yummy!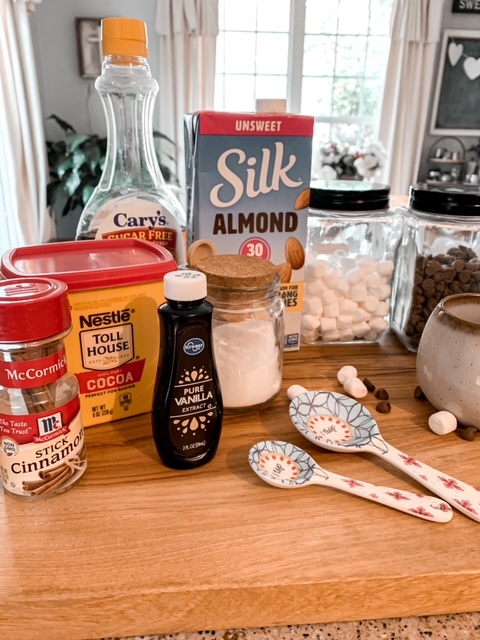 Here is the list of ingredients you'll need :
2 cups Unsweetened Almond Milk
2 tablespoons Cocoa Powder
3 tablespoons Pure Maple Syrup
1 teaspoon Vanilla
Salt (pinch)
1 Cinnammon stick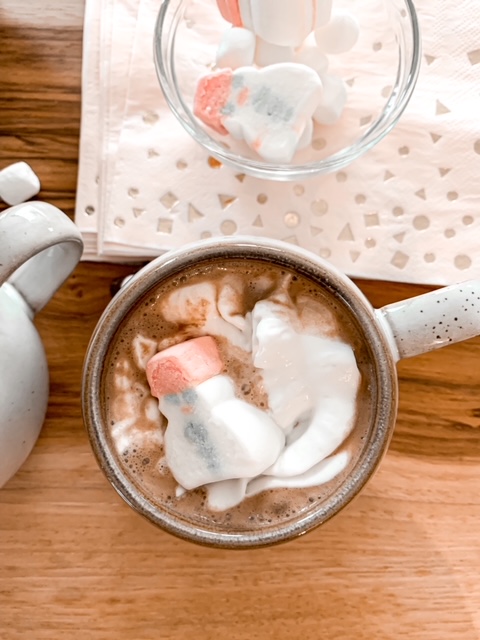 Directions:
In a small saucepan, whisk together the maple syrup and cocoa powder to form a chocolate syrup.
Once combined, place the saucepan over medium-low heat and whisk in the almond milk, vanilla, and salt.
Add the cinnamon stick.
Whisk occasionally until the milk is heated through, about 5 minutes.
Remove the cinnamon stick and pour into mugs (makes two servings).
Garnish with optional toppings if desired (and not counting calories lol): marshmallows, whipped cream, mini chocolate chips, etc.
ENJOY!