Every summer, I enjoy watching Shark Week on the Discovery Channel. I'm terrified of sharks, but at the same time, I'm totally fascinated with them!
I'm always amazed at the different types of sharks and learning about how they survive and even thrive in their world. So every year when Shark Week comes on, I'm glued to my television. And if I'm going to be glued to the television, why not have plenty of snacks to enjoy while watching?
So I browsed Pinterest to come up with some ideas for shark themed snacks to make for Shark Week. Here's what I came up with:
Shark Week Snack Cups
I found this cute idea on Pinterest at Mommy's Fabulous Finds. I did change up the recipe a bit and added to the decor on top. They were so good! Even Mister enjoyed it! The coolness of the pudding mixture is perfect for a hot summer evening!
Shark Ice Cream Float
Needing something to drink, I also made a fun version of an ice cream float. I found this recipe idea on Pinterest as well at All Things Mamma. My shark was for decorative purposes only. She used gummy sharks, but I couldn't find any in my stores. So yummy and refreshing for a summer drink!
Shark Cupcakes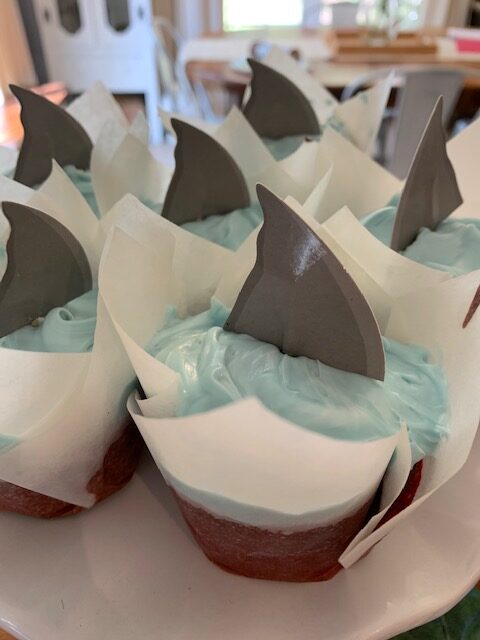 I found these cute shark fin cupcake toppers at Hobby Lobby I used a Red Velvet cake mix to make these fun cupcakes and then tinted store bought white cake frosting with blue food coloring to make the water. They were so fun and delicious, and I even had extra to share with family 🙂
Shark Bait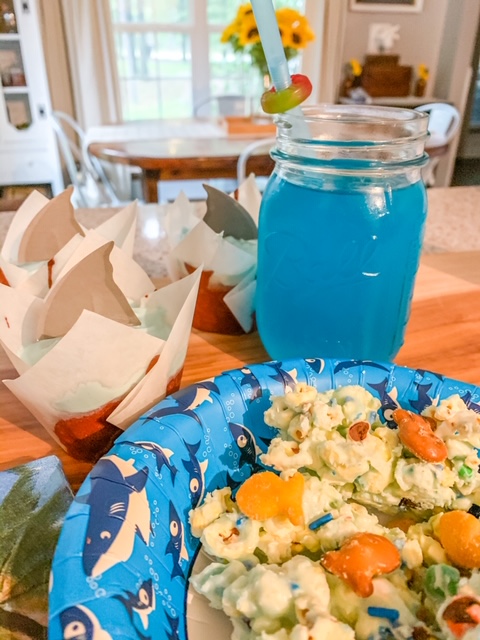 My Shark Bait popcorn recipe also came from Pinterest. I found this fun idea at My Own Meal Plans. I also changed it up a bit, but isn't this the cutest idea? A little sweet and a little salty. The perfect combination.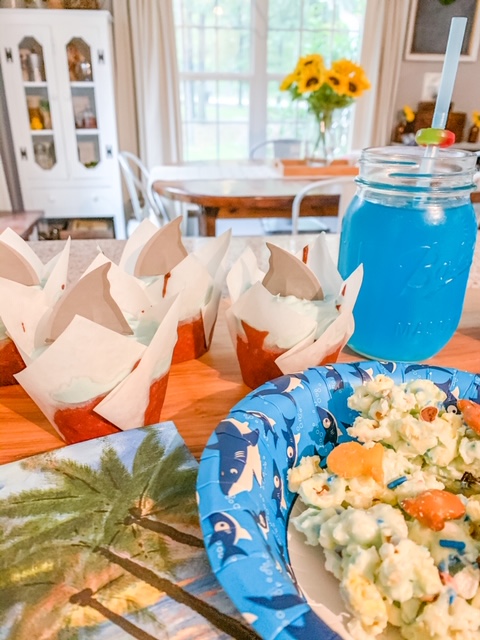 So there you have it! Four fun and super easy snacks for enjoying during Shark Week. They'd also be fun for a child's shark themed birthday party or a summer party at the beach.
I hope you enjoyed these fun summer snack ideas. Don't forget to pin for next year's Shark Week! Also, if you'd like to see the revisions I made with the recipes, I shared them on Instagram in my highlights. Just look for Shark Week.