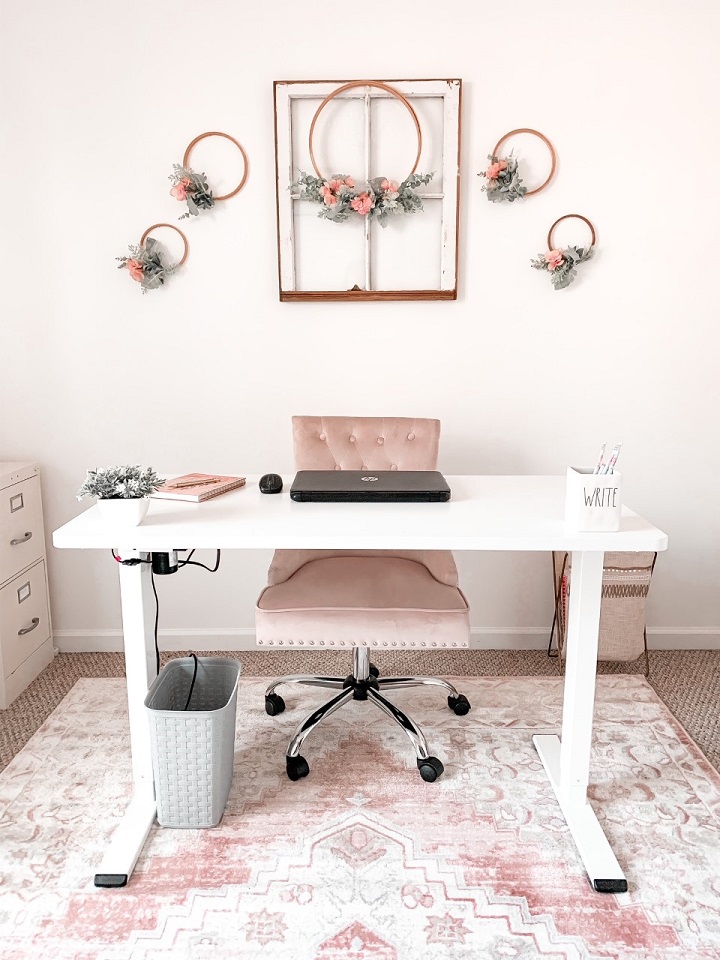 Working from home is certainly not a new concept, especially since the start of the Covid-19 pandemic. But I have been fortunate enough to have the privilege of working from home for over six years now. During most of this time, I've used a small desk in my bedroom for a work space….and the dining room table, coffee table, and kitchen bar 🙂
It didn't take me long to realize that I actually needed an entire room dedicated as an office space. Not only do I work from home full time as an advocate for people with disabilities, but I work part time as a blogger/influencer. In addition to that, I consider myself the "keeper of the home" and need a space for bill paying and maintaining important records and other information.
Because I spend so much time sitting at a desk working, I have come to understand the importance of posture and proper spine alignment. I've been on the lookout for an ergonomic desk for my new office space, but I also wanted something with a small foot print, larger work surface, and feminine in style.
I'm so happy to say I've found the perfect solution for an office desk, the Flexispot Standing Desk.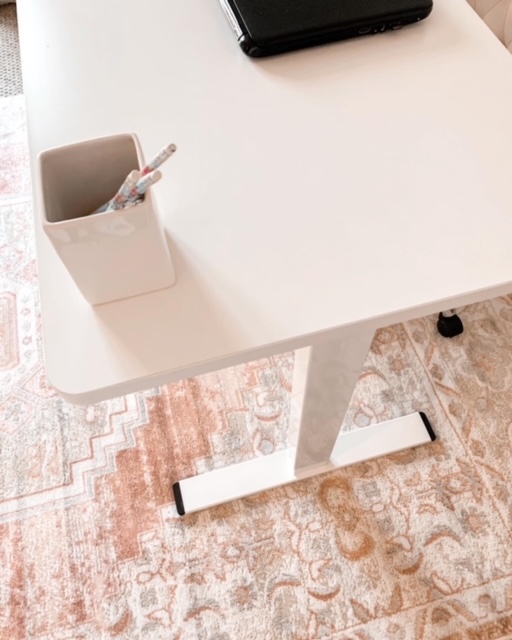 I love that I can raise or lower the desk to the perfect height for my office chair. It also gives me the option to stand while I work if I get tired of sitting.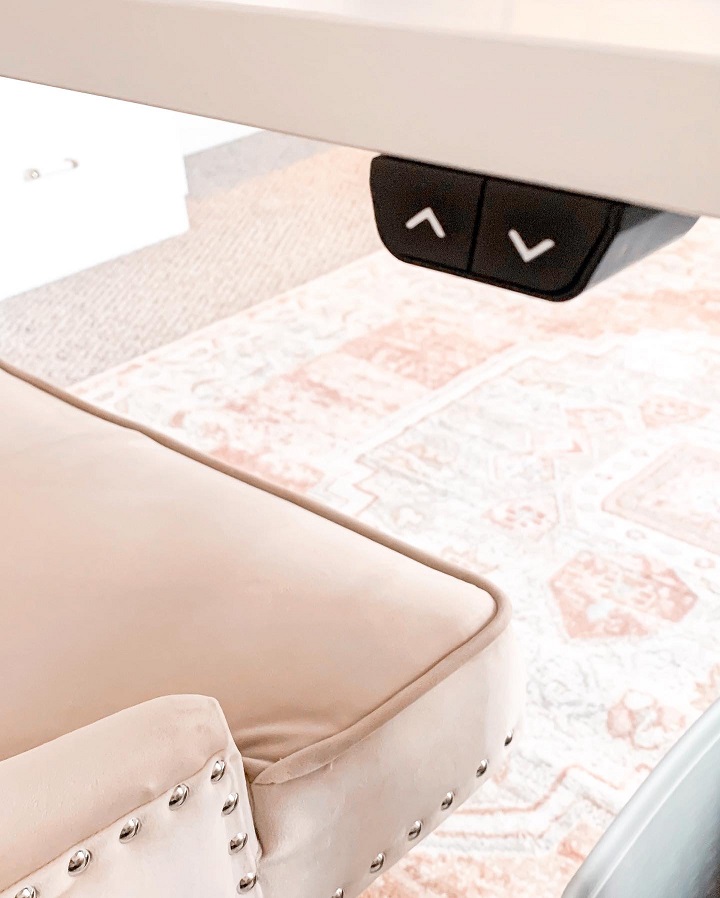 I'll be sharing all the details of the office space soon, but I also found the perfect office chair at Hobby Lobby and beautiful matching area rug from Overstock.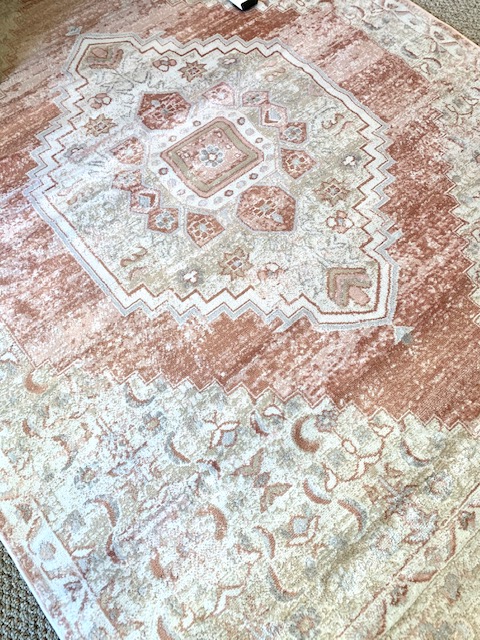 Work from Home Office Ideas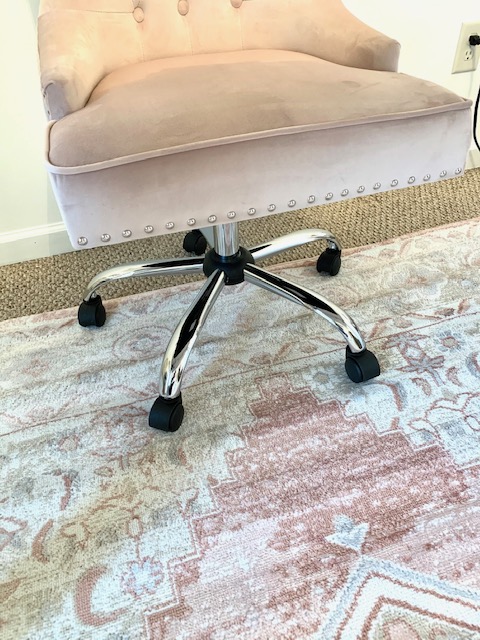 So if you're stuck working from home and need a new desk, I highly recommend this one from Flexispot Standing Desk. They have several different designs and colors to choose from, so be sure to check them out.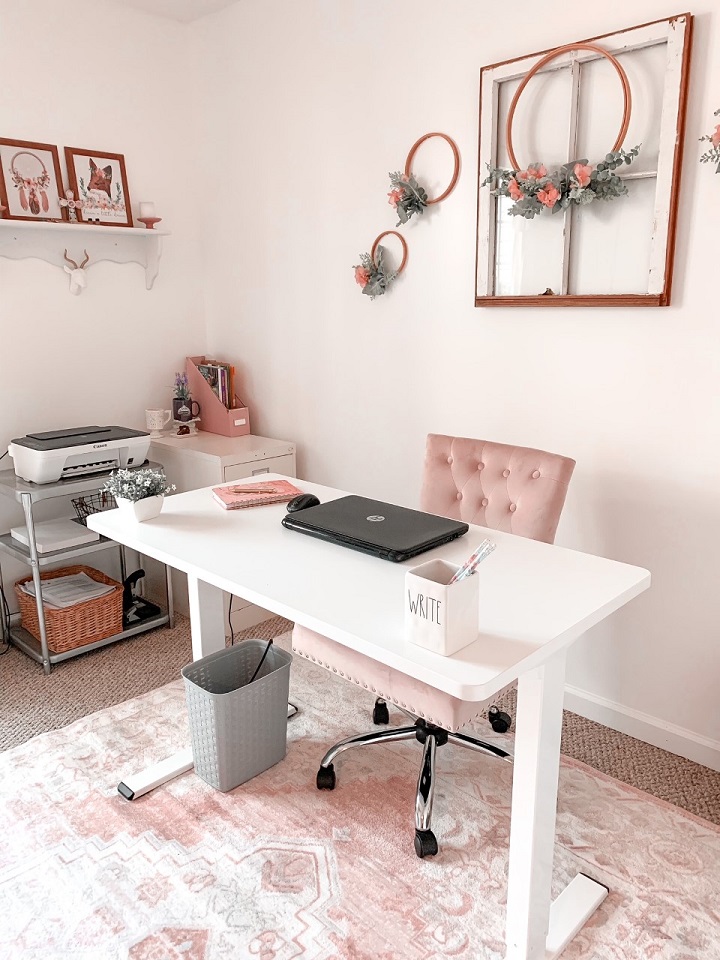 Don't forget to pin this to your Pinterest board for future reference