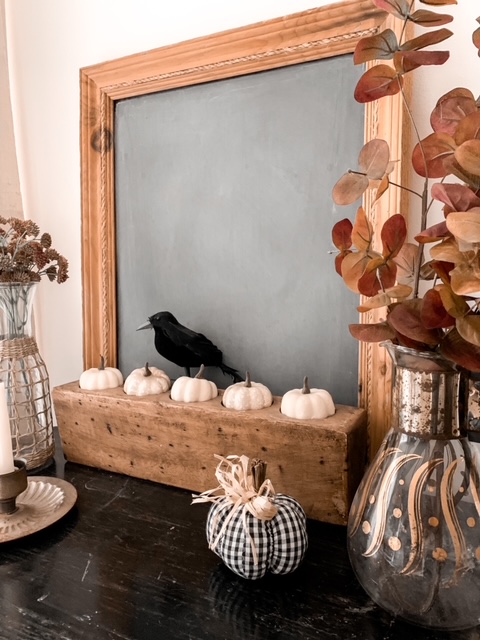 Chalkboards are not just for the classroom. Let me show you how easy it is to DIY a small chalkboard that you can use in your home decor. I promise the assignment is easy 🙂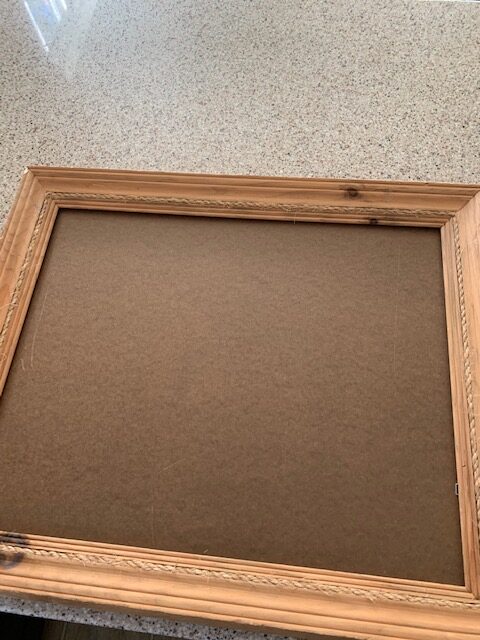 The first thing you will need to do is find an old painting or picture frame that still has the hard backing on it. If you choose an old painting, be sure to choose a print that has a smooth finish on it. If it's not smooth to the touch, your chalkboard will not have a smooth finish to it either.
The first step is to tape off the frame to protect it from paint getting on it.
For this chalkboard, I wanted to keep the natural wood finish with tiny rope detail around it, so I used Frog Tape to protect it.
I have made a chalkboard and actually painted the frame in a contrasting color. Either way, you still need to protect it from the black chalk paint being used on the main surface.
Note: Chalk paint can be applied with a brush or in spray paint form. I prefer the spray paint version because it leaves you with a smoother finish.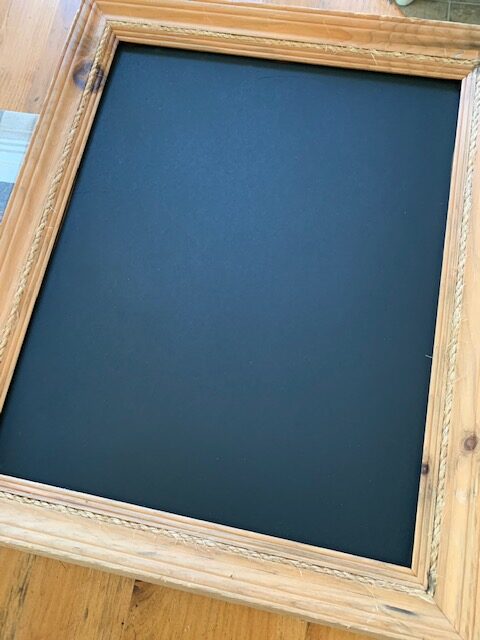 If you are just using your chalkboard as a background in your decor and don't plan to write on it, you can stop at this point. The dark, clean chalkboard finish is absolutely beautiful as it is! You could also use a green chalk paint on your board if you desire that look.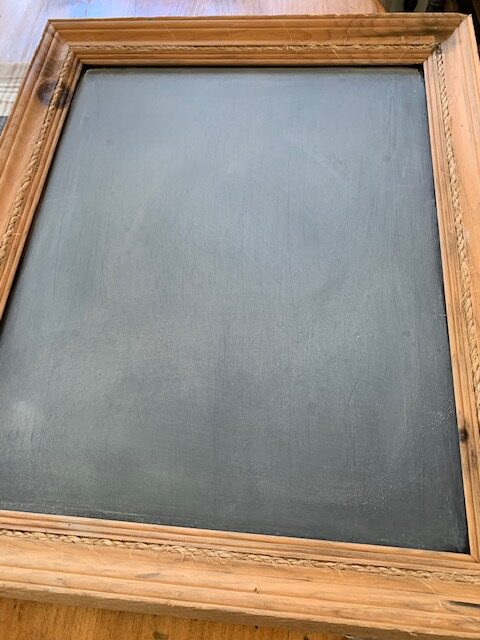 If you plan to write on your chalkboard, you must "cure" it first. If you don't, it will be difficult to erase anything on the board for when you do want to change out the writing.
To cure the chalkboard, lay a piece of chalk sideways. Drag it across the entire space one area at a time.
Erase the chalk and then reapply it again in the same fashion. Erase that and then your chalkboard is ready for writing.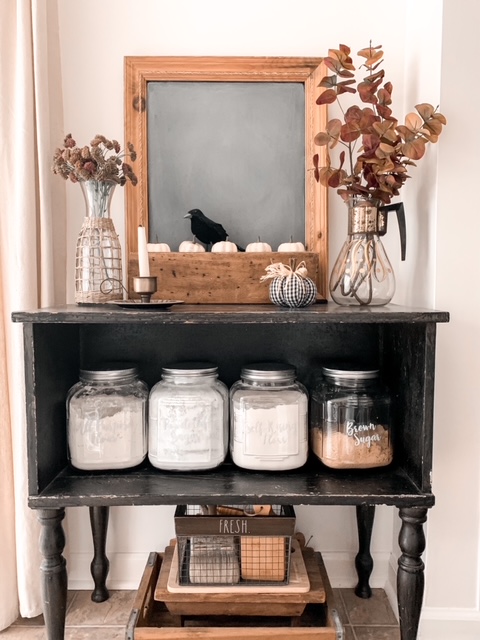 I displayed this chalkboard here by standing it against the wall in this simple fall vignette.
This particular chalkboard is going to be for sale in my vintage booth, but let me show you the DIY chalkboard I made many years ago that hangs on the wall in this space typically.
Pin Now! Save for Later!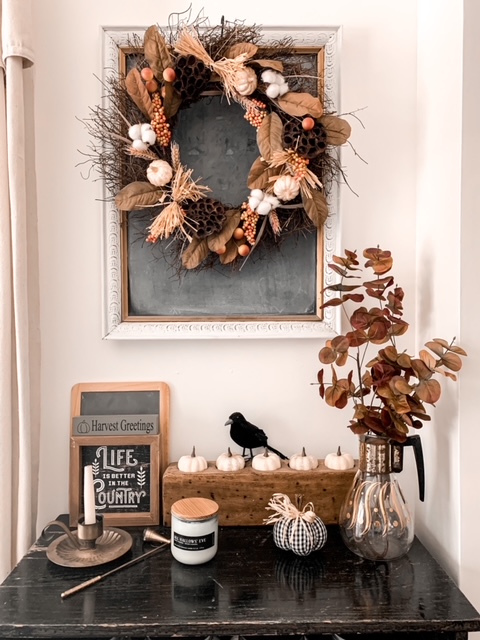 On this particular chalkboard, I painted the frame white and used Rub'n Buff in the antique gold finish on the inner part of the trim. I love the beautiful contrast on this frame! Write now, I don't have anything written on the chalkboard but have a beautiful fall wreath displayed on it instead.
See how easy it is to DIY your own chalkboard?! If you give this project a try, please let me know. I'd love to see your finished pieces!